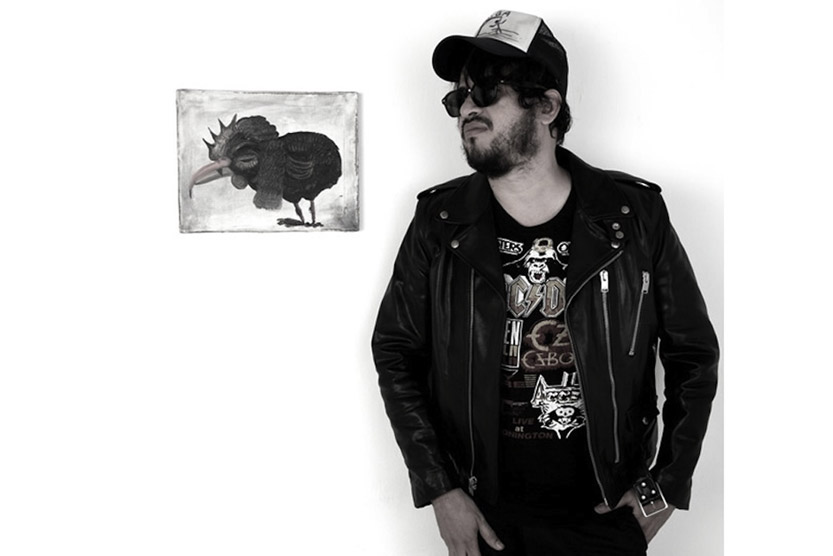 ABDUL VAS™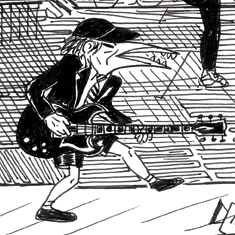 Born in Maracay, Venezuela, in 1981, he grew up living between Surinam, Guyana, and Belgium.
He studied Fine Arts at EAVRA, Maracay, and later at the Gerrit Rietveld Academie, Amsterdam.
He has created handmade books and zines, photographs, collages, drawings, paintings and murals.
Since 2004, he has realized several solo exhibitions for commercial galleries in Europe and the Americas, and has participated in many
group exhibitions. In 2009, he was selected for the Beijing Biennale; in the same year, he exhibited My 57 States AC/DC (Georgetown, Guyana).
Since 2010, he has been working on the project North-American Truckers and AC/DC Power, exhibited at Disk Union (Tokyo, Japan).
Abdul Vas lives and works in Amsterdam.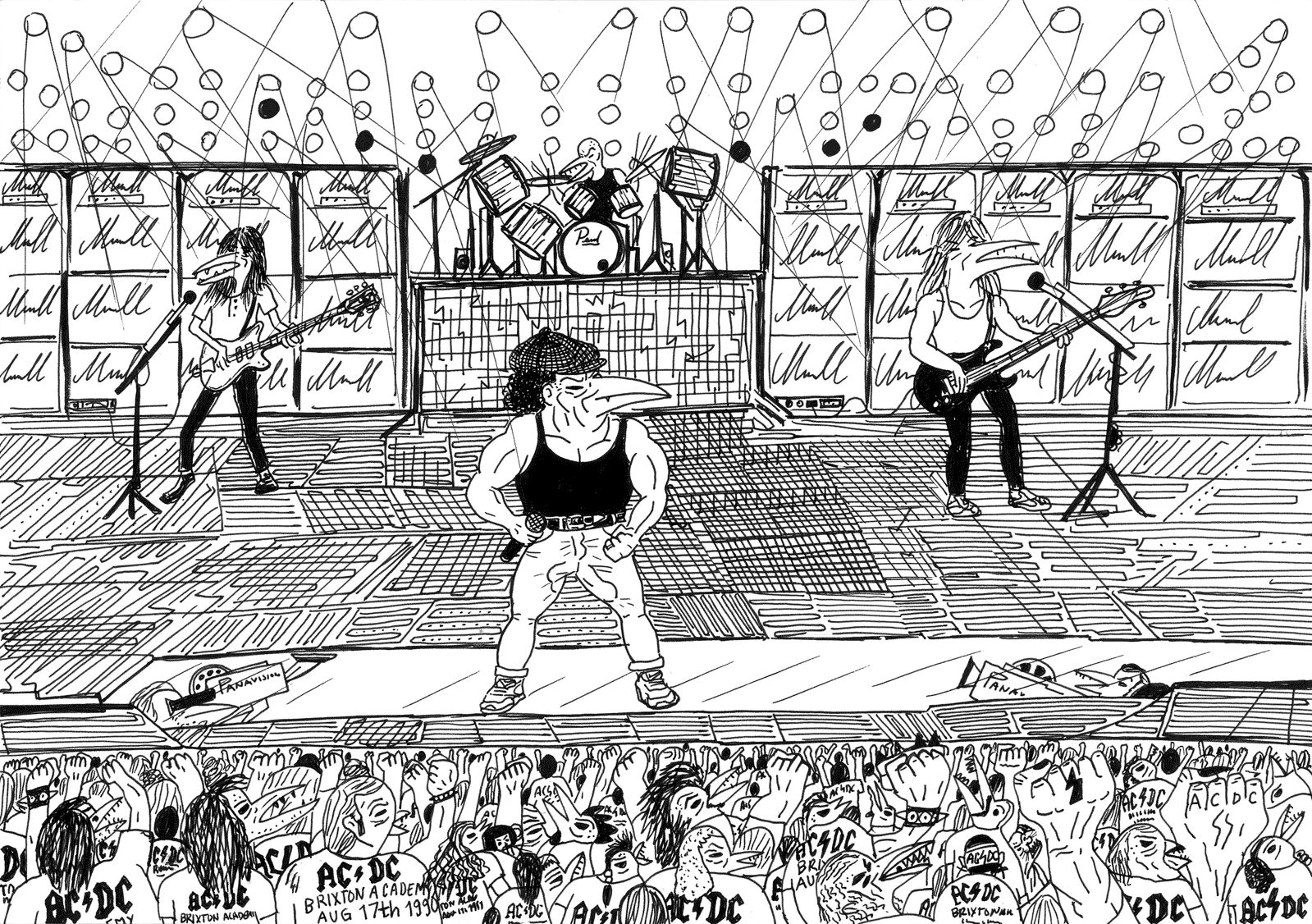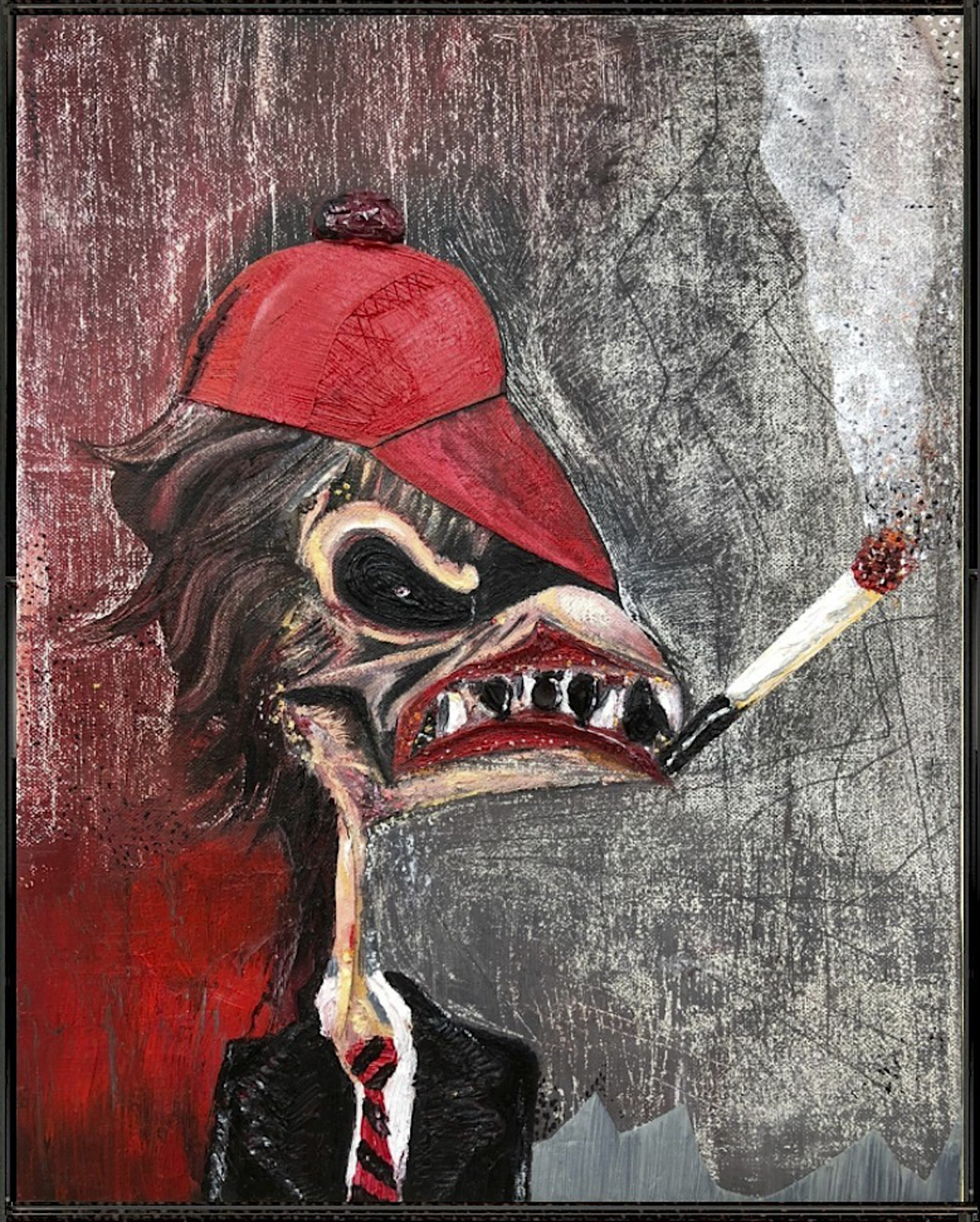 Angus Young #PWRUP AC/DC, 2020
oil on belgian linen, 18.1 x 14.9 in / 46 x 38 cm
Angus Young Realize AC/DC, 2020
oil on belgian linen, 18.1 x 14.9 in / 46 x 38 cm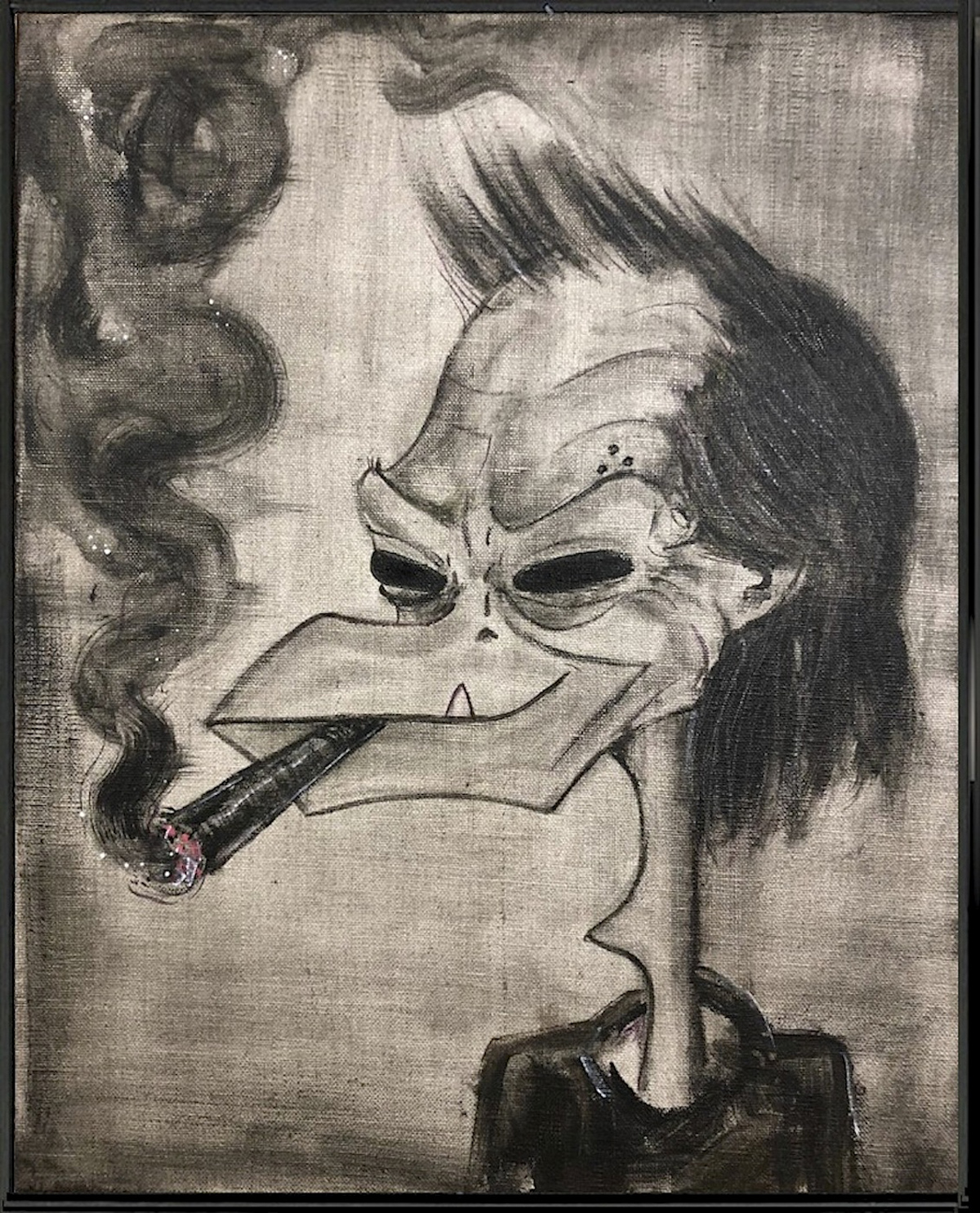 Stevie Young Demon Fire AC/DC, 2020
oil on belgian linen, 18.1 x 14.9 in / 46 x 38 cm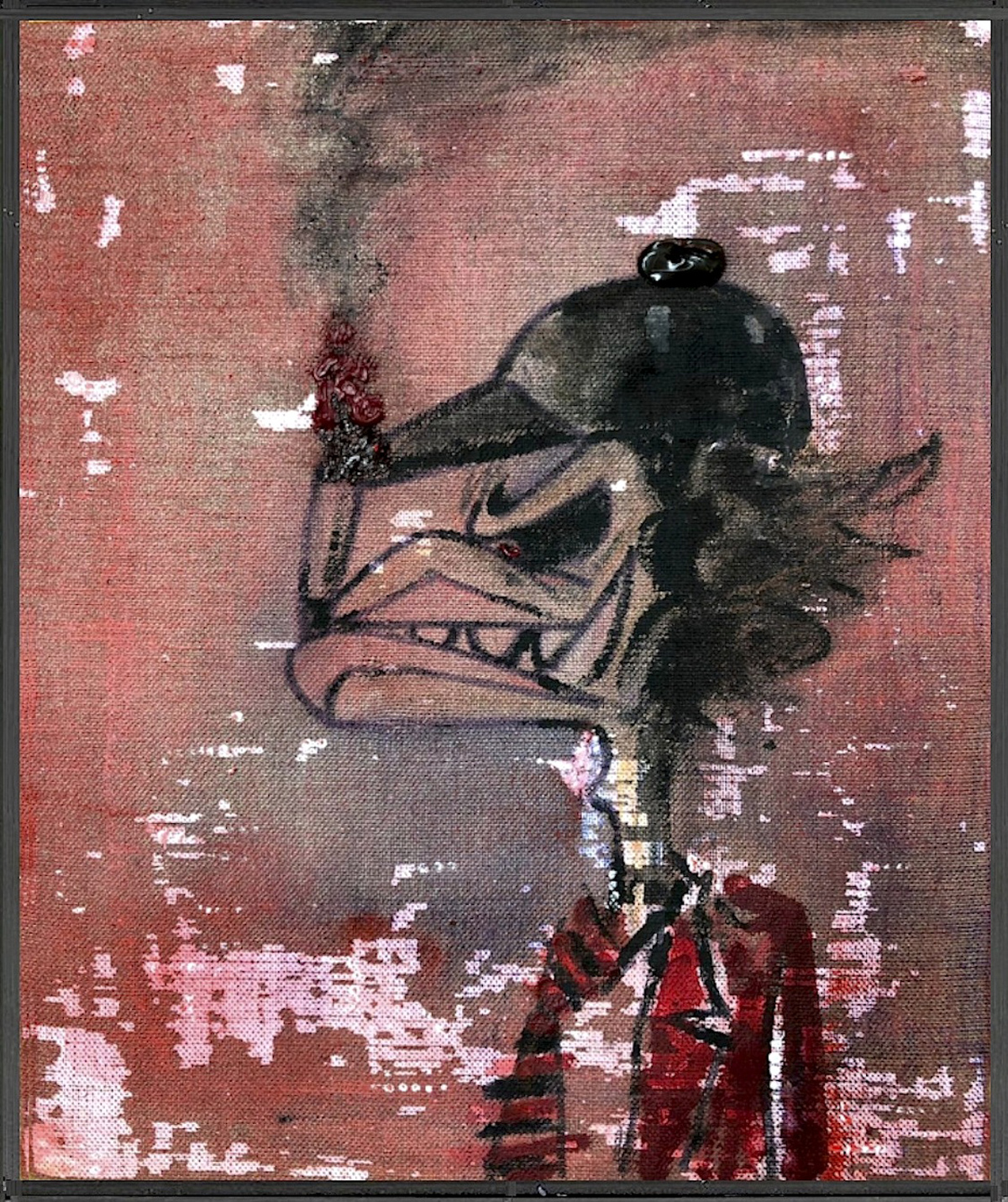 Angus Young Shot in the Dark AC/DC, 2020
oil on belgian linen, 18.1 x 14.9 in / 46 x 38 cm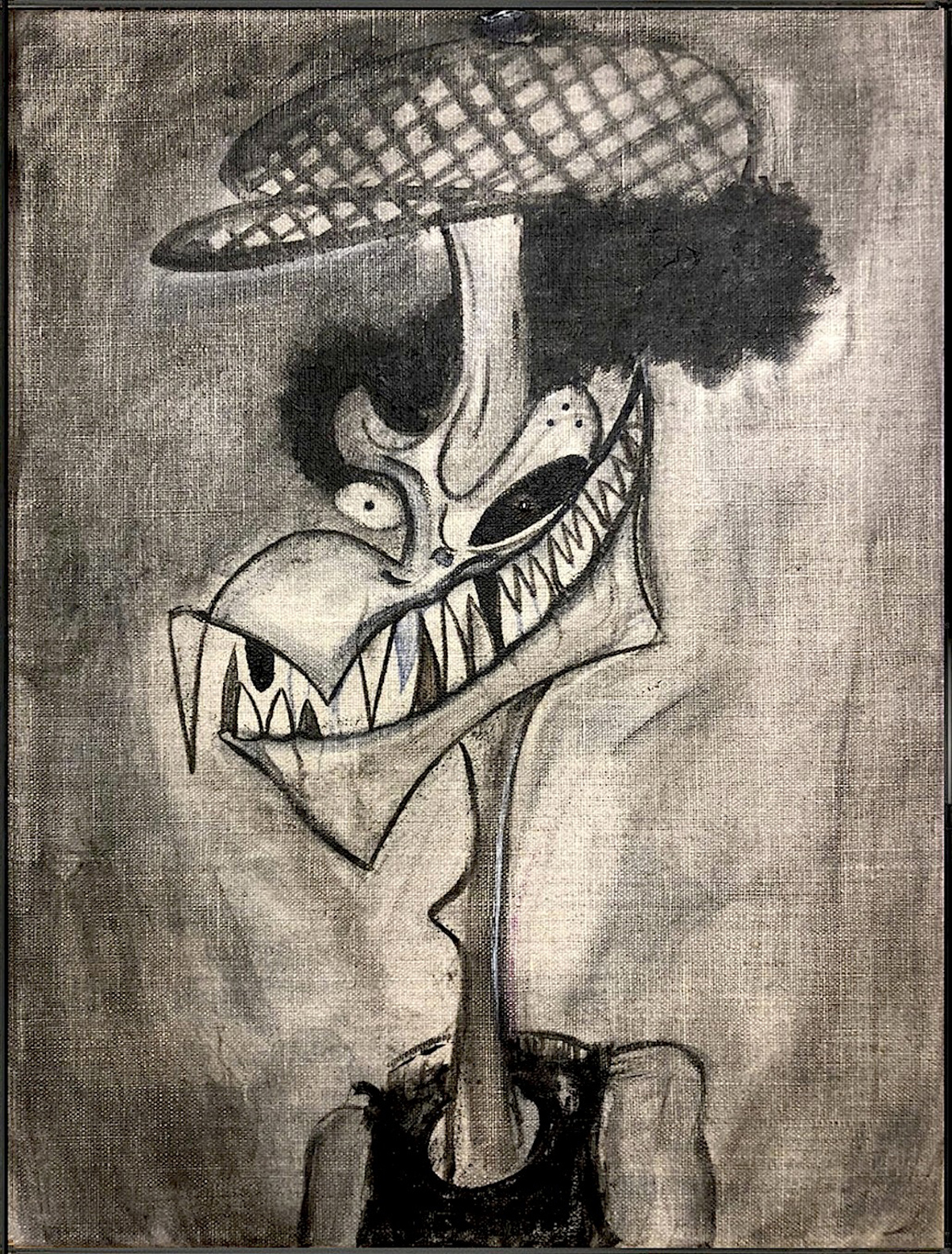 Brian Johnson The Razors Edge AC/DC, 2019
oil on belgian linen, 18.1 x 14.9 in / 46 x 38 cm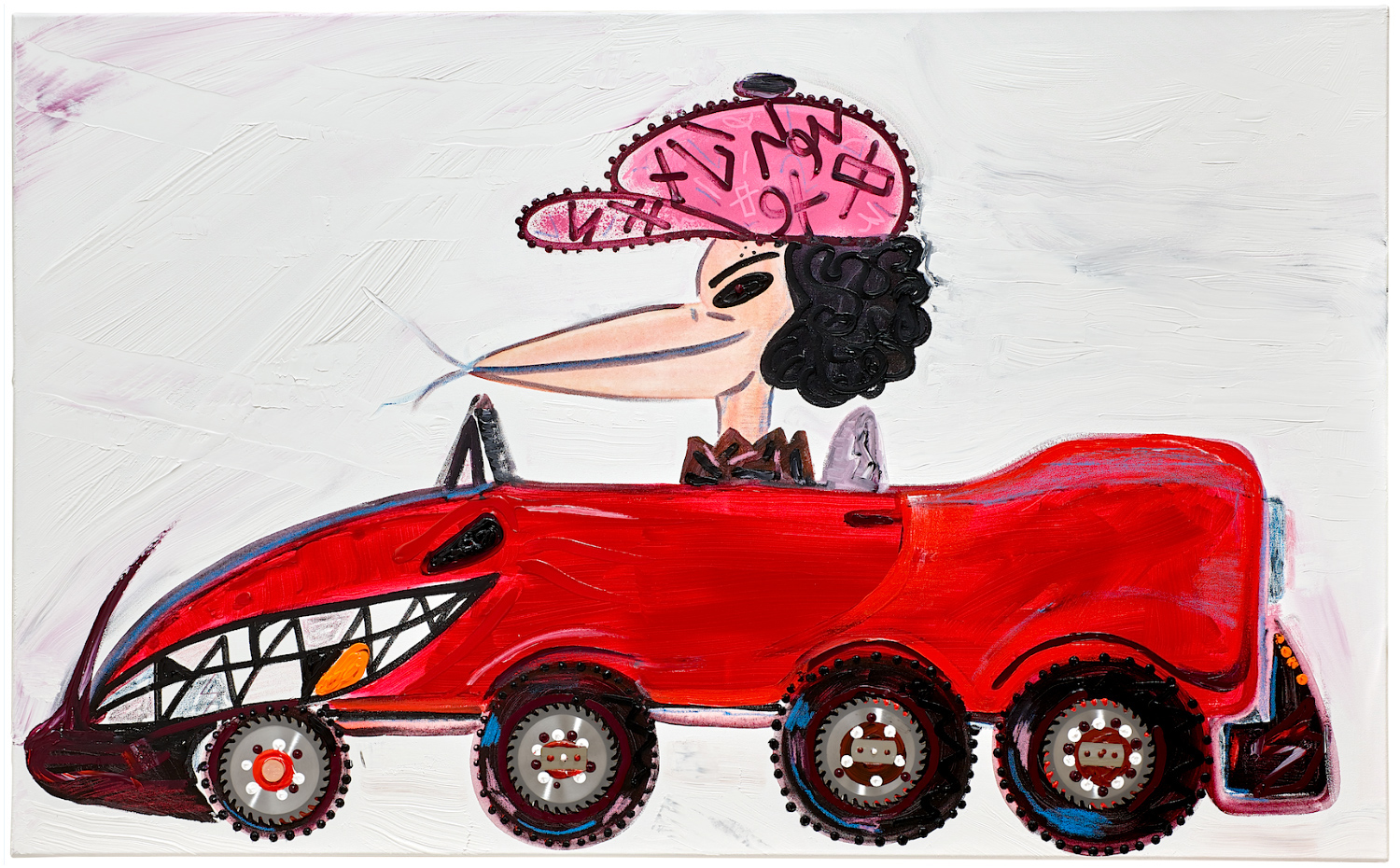 Ford Mustang GT 83' Nascar, 2019
oil on belgian linen, 37.7 x 50.7 in / 96 x 129 cm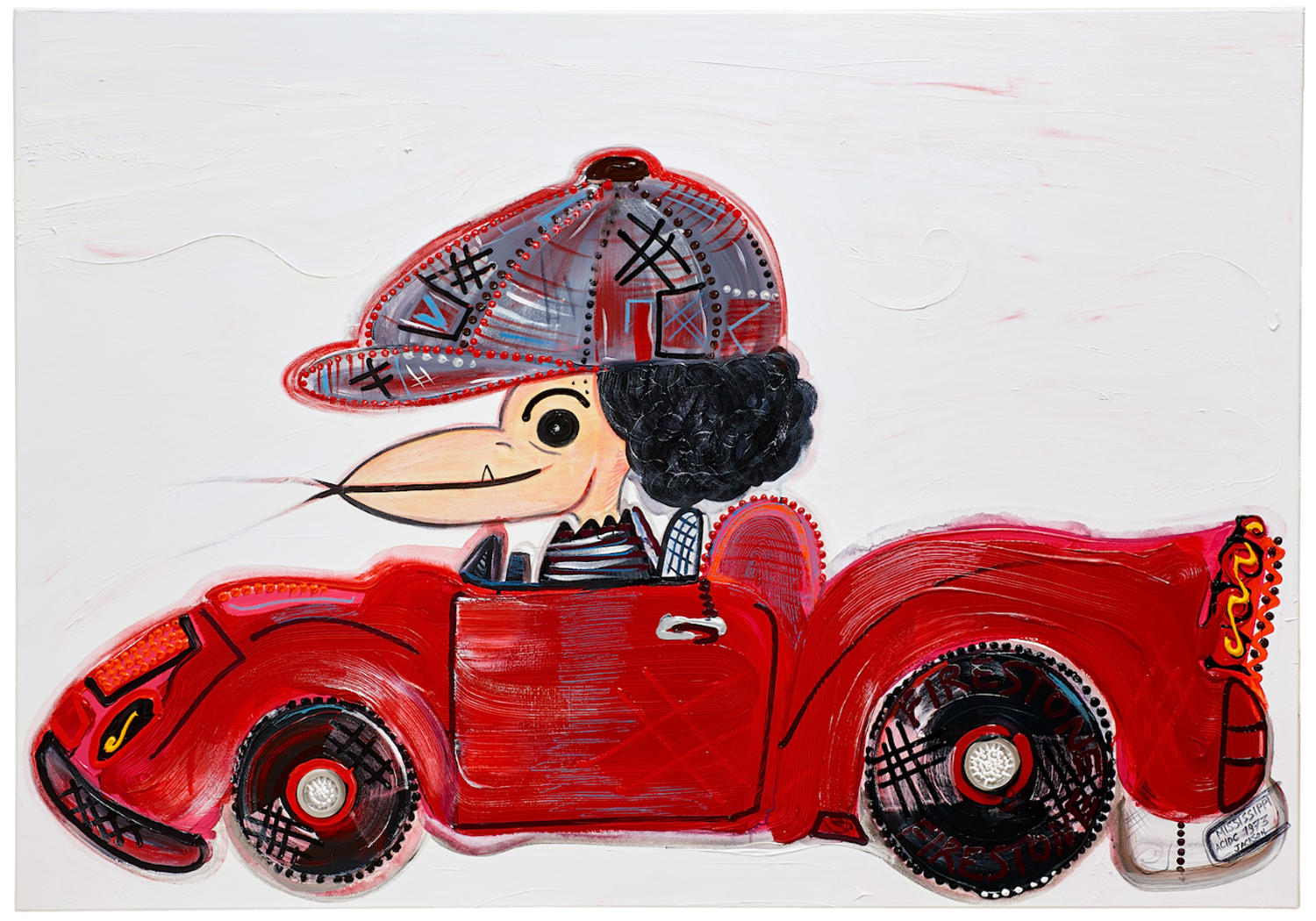 The Dodge Charger (B-body), 2018
oil on belgian linen, 51.2 x 63.8 in / 130 x 162 cm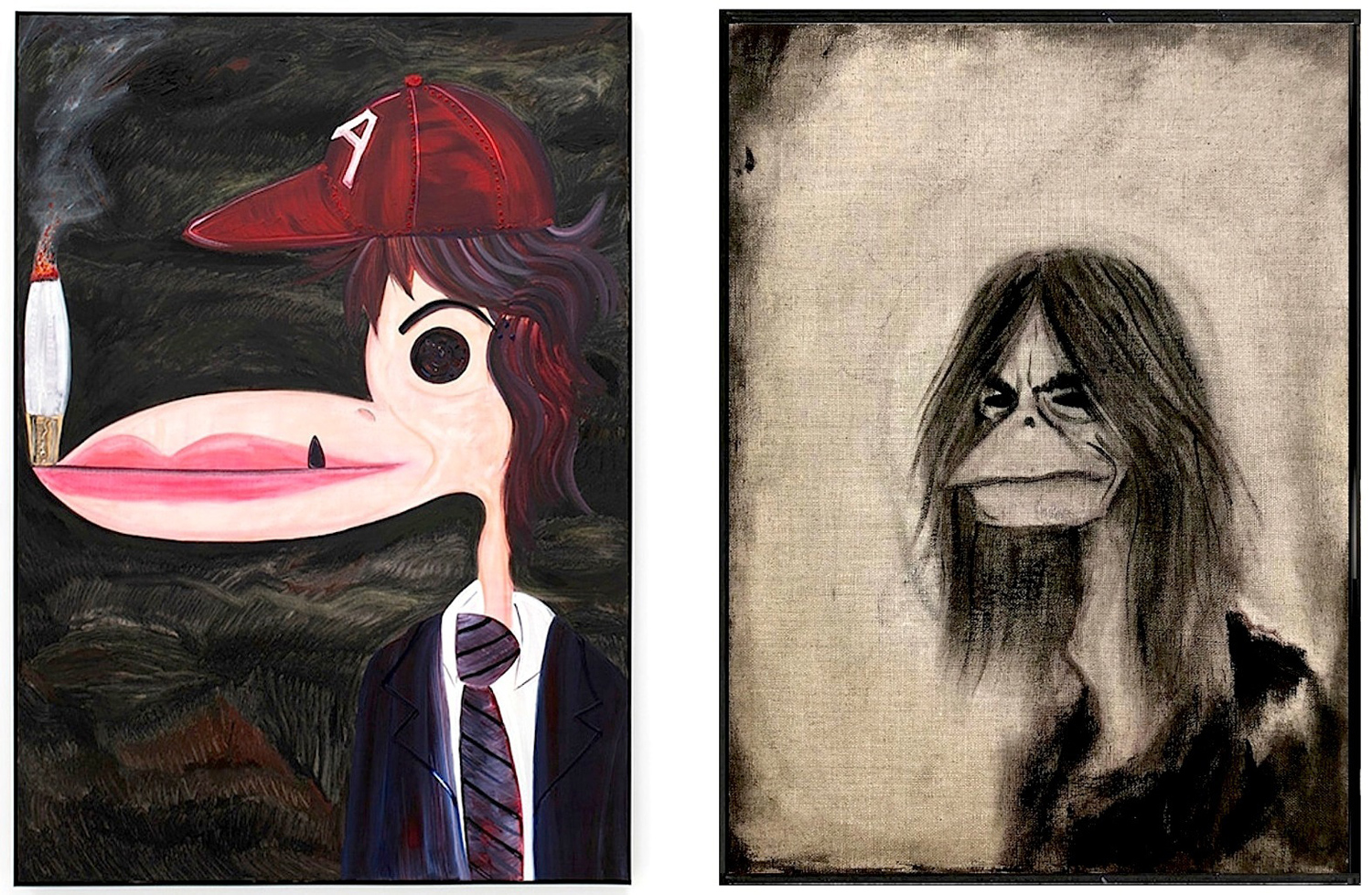 Angus Young and Malcolm Young AC/DC, 2018
oil on belgian linen, (diptych, each 51.2 x 38.1 in / 130 x 97 cm)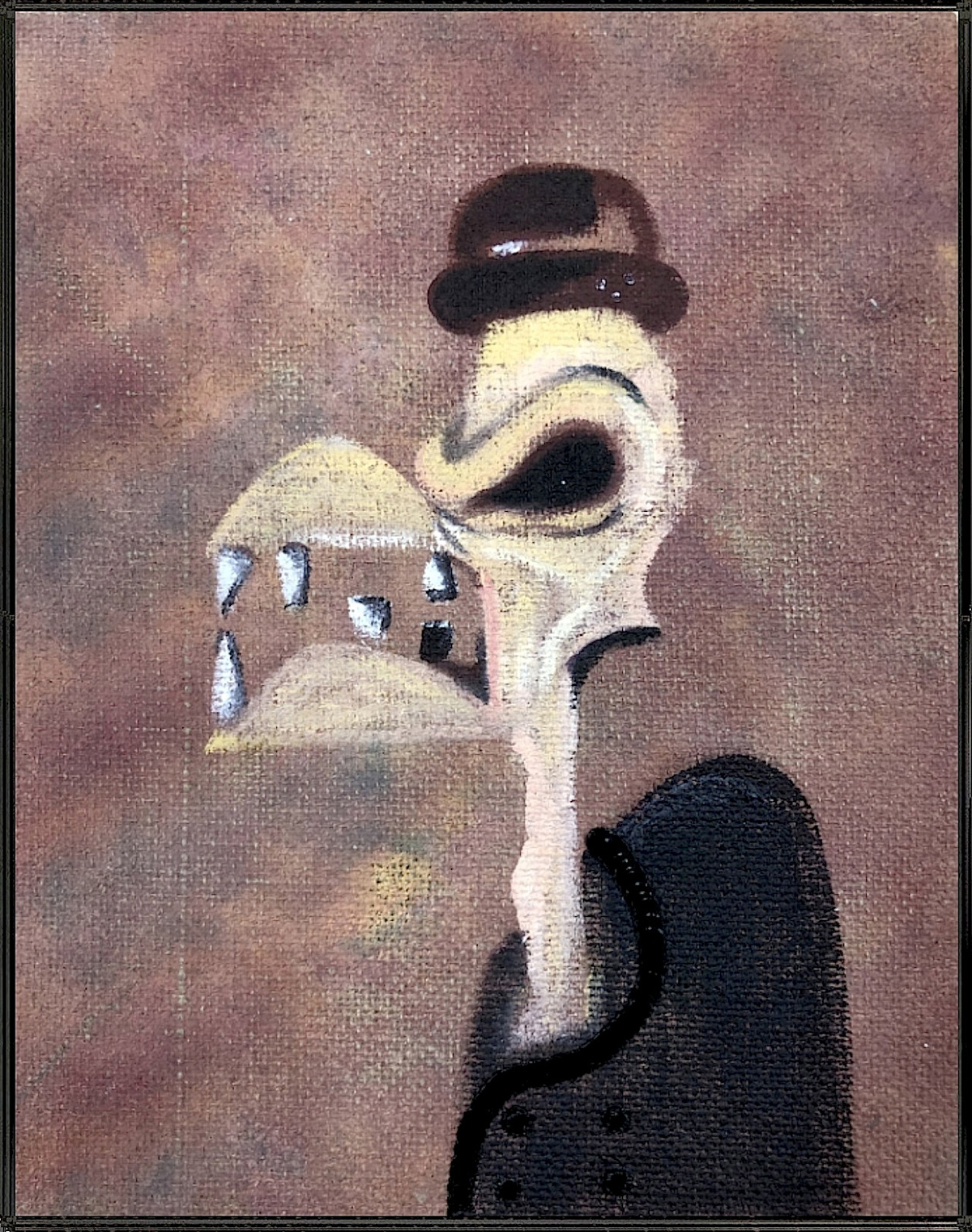 Mr. Magoo, 2018
oil on belgian linen, 18.1 x 14.9 in / 46 x 38 cm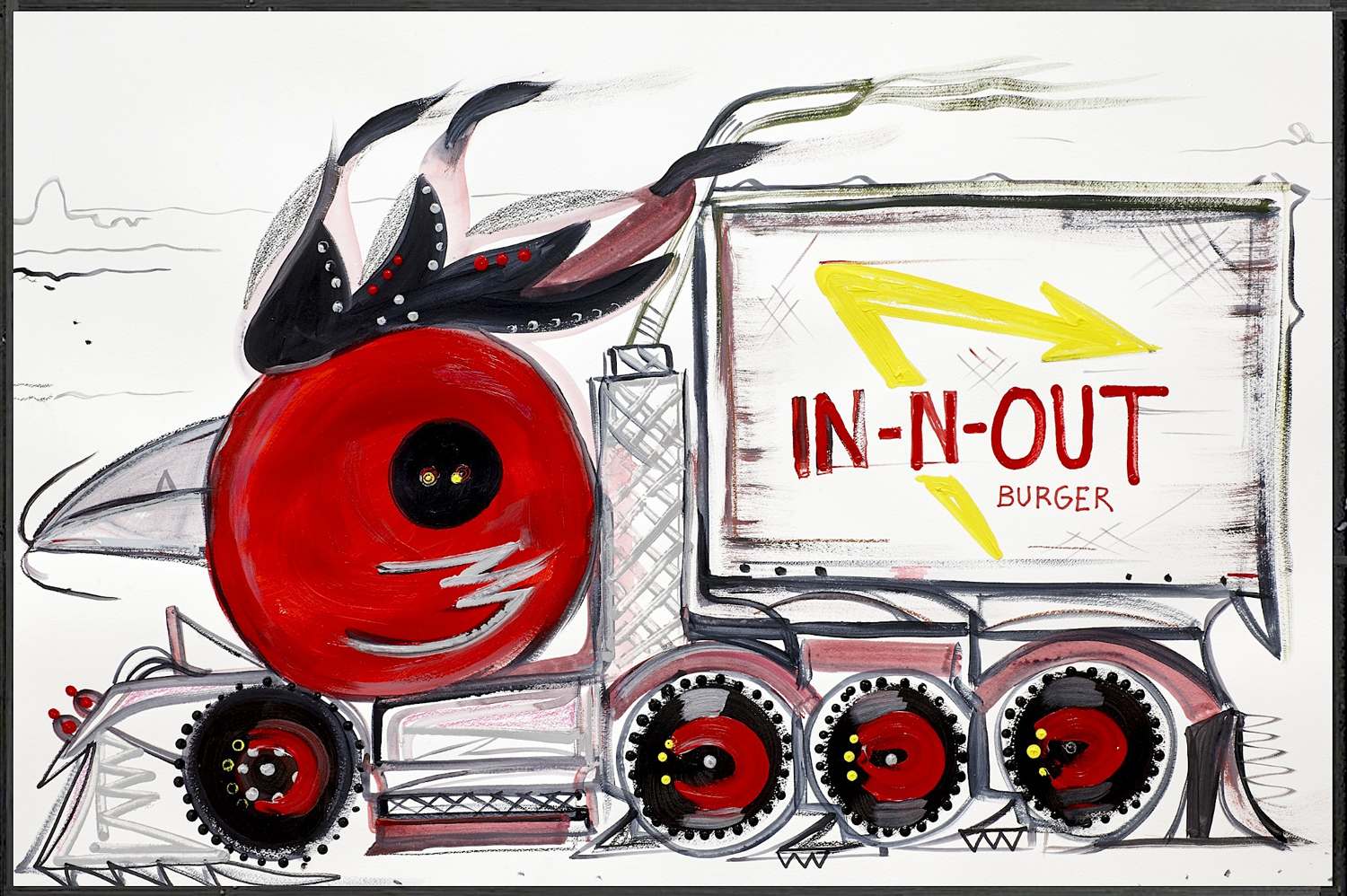 The In-n-Out Cookout Trucks, 2007
oil and senok on paper, 25.5 x 40 in / 64,8 x 101,6 cm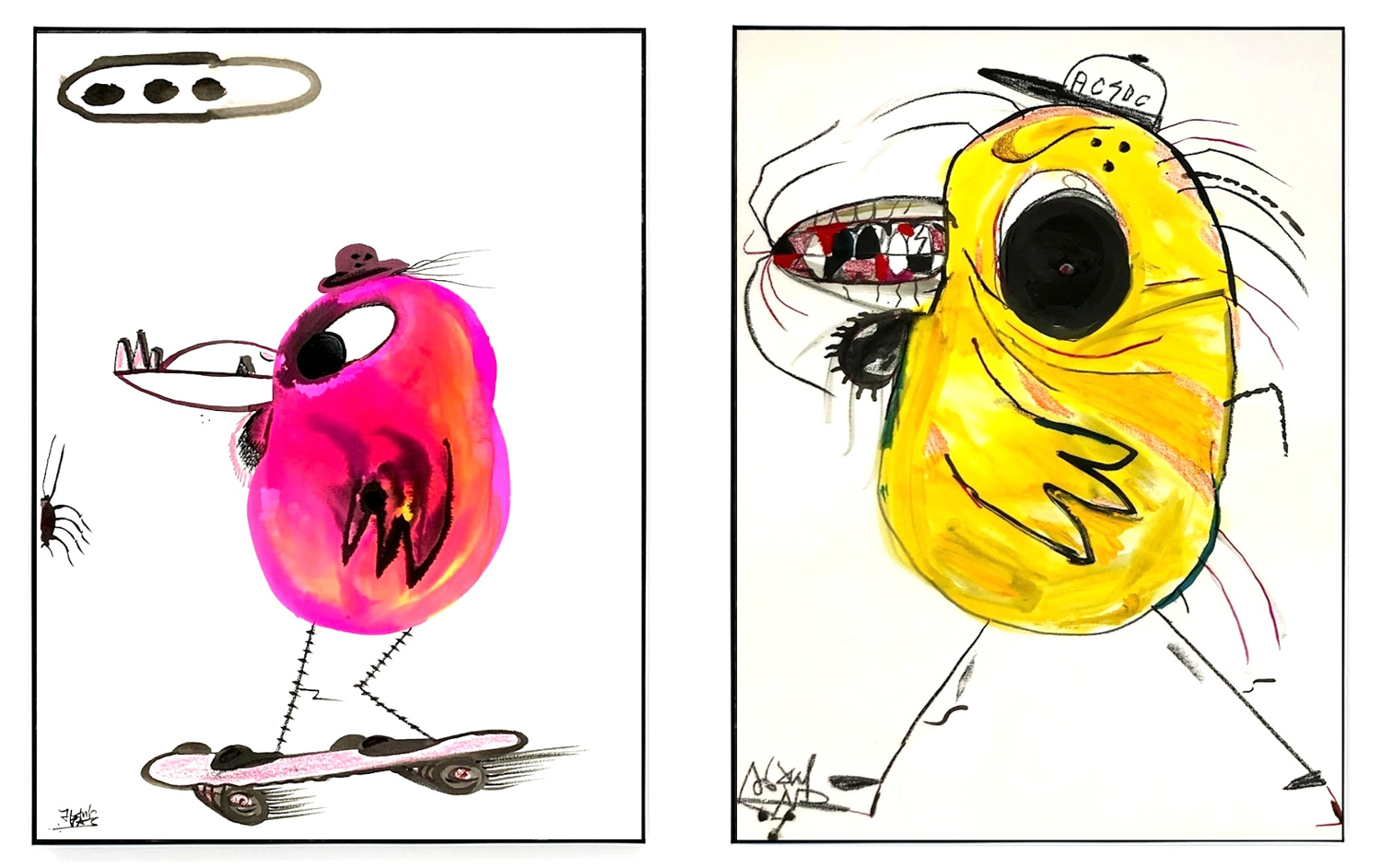 Sir Barry Sk8, AC/DC, 2005
oil and senok on paper, (diptych, each 60.2 x 40.5 in / 153 x 103 cm)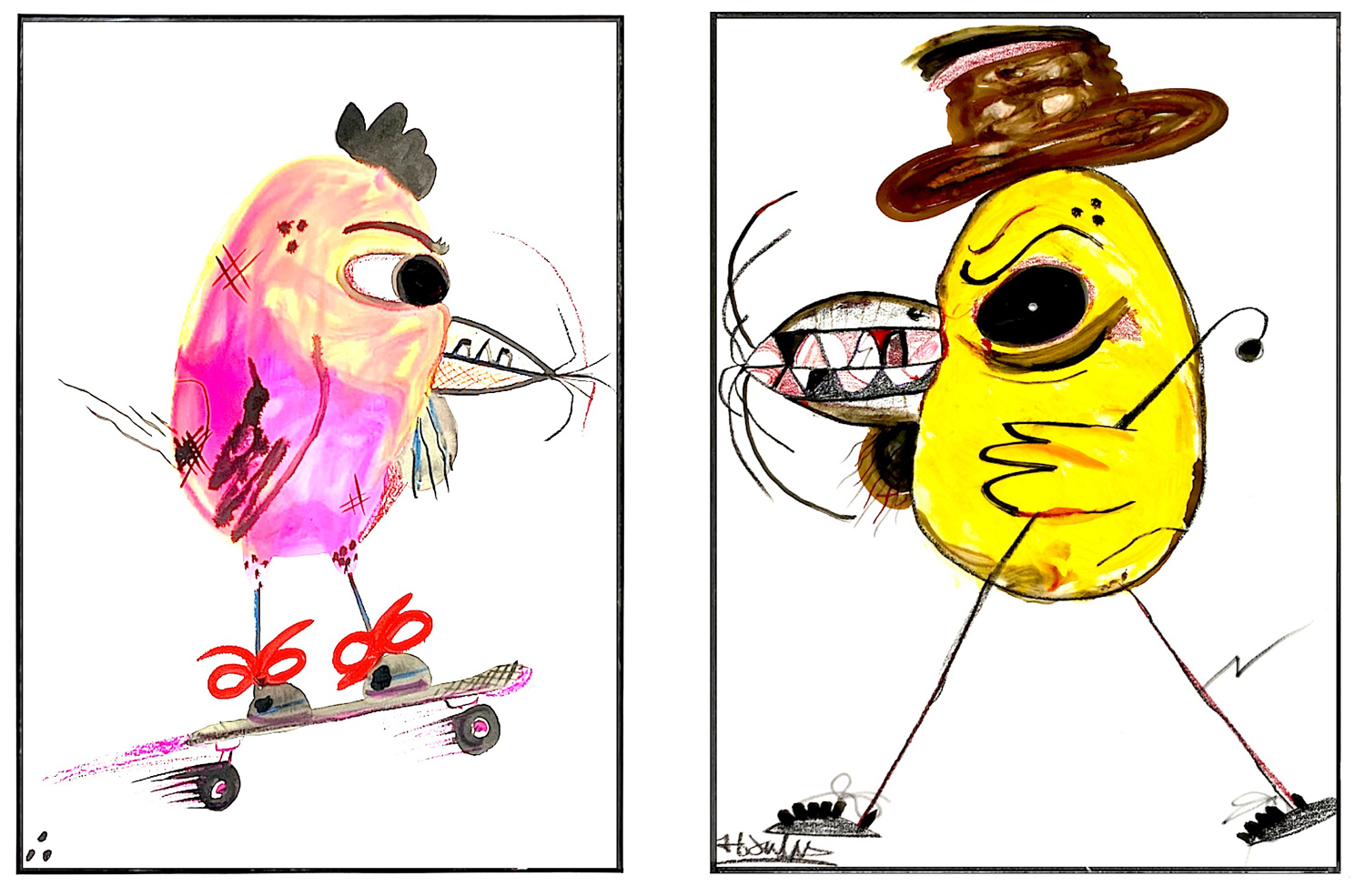 Pattricca Sk8, Los Angeles, CA, 2005
oil and senok on paper, (diptych, each 60.2 x 40.5 in / 153 x 103 cm)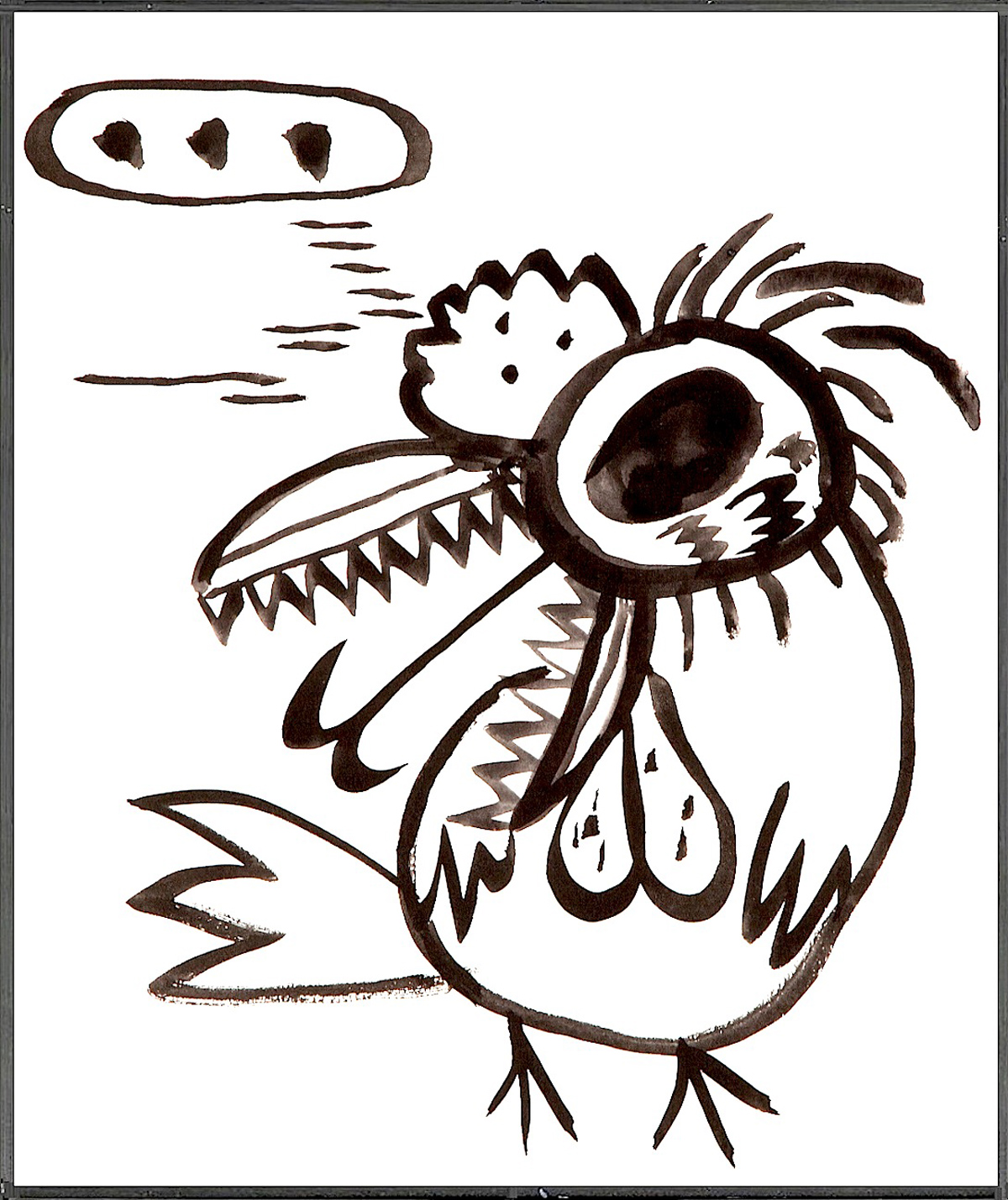 Sir Barry Smile, 2002
ink, oil, pencil, senok and watercolor on paper, 25.5 x 19.6 in / 65 x 50 cm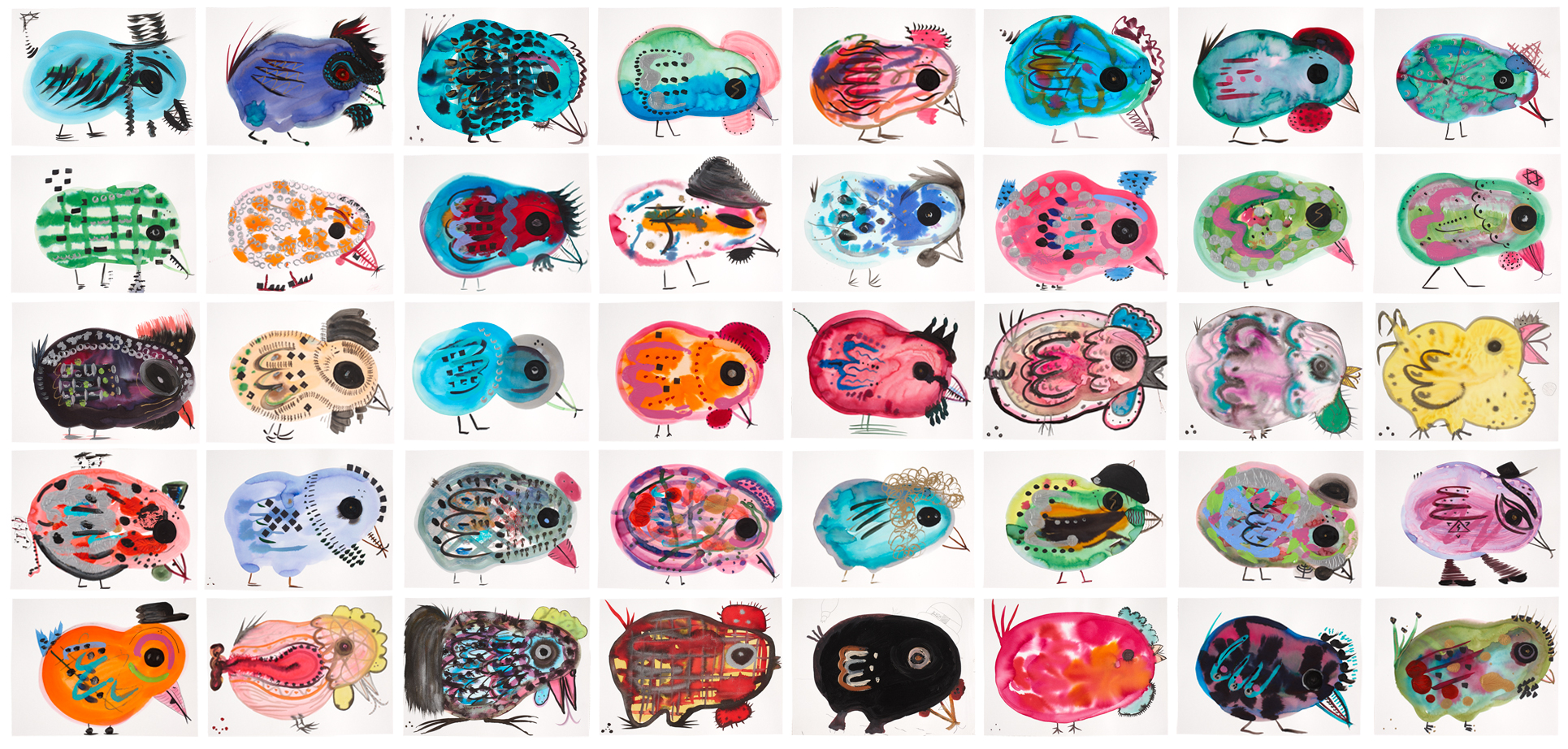 Pettricca Della Francesca 2002, Amsterdam
ink, oil, senok and watercolor on paper, Polyptych of 40, 24 x 32 cm / 9,4 x 12,5 inches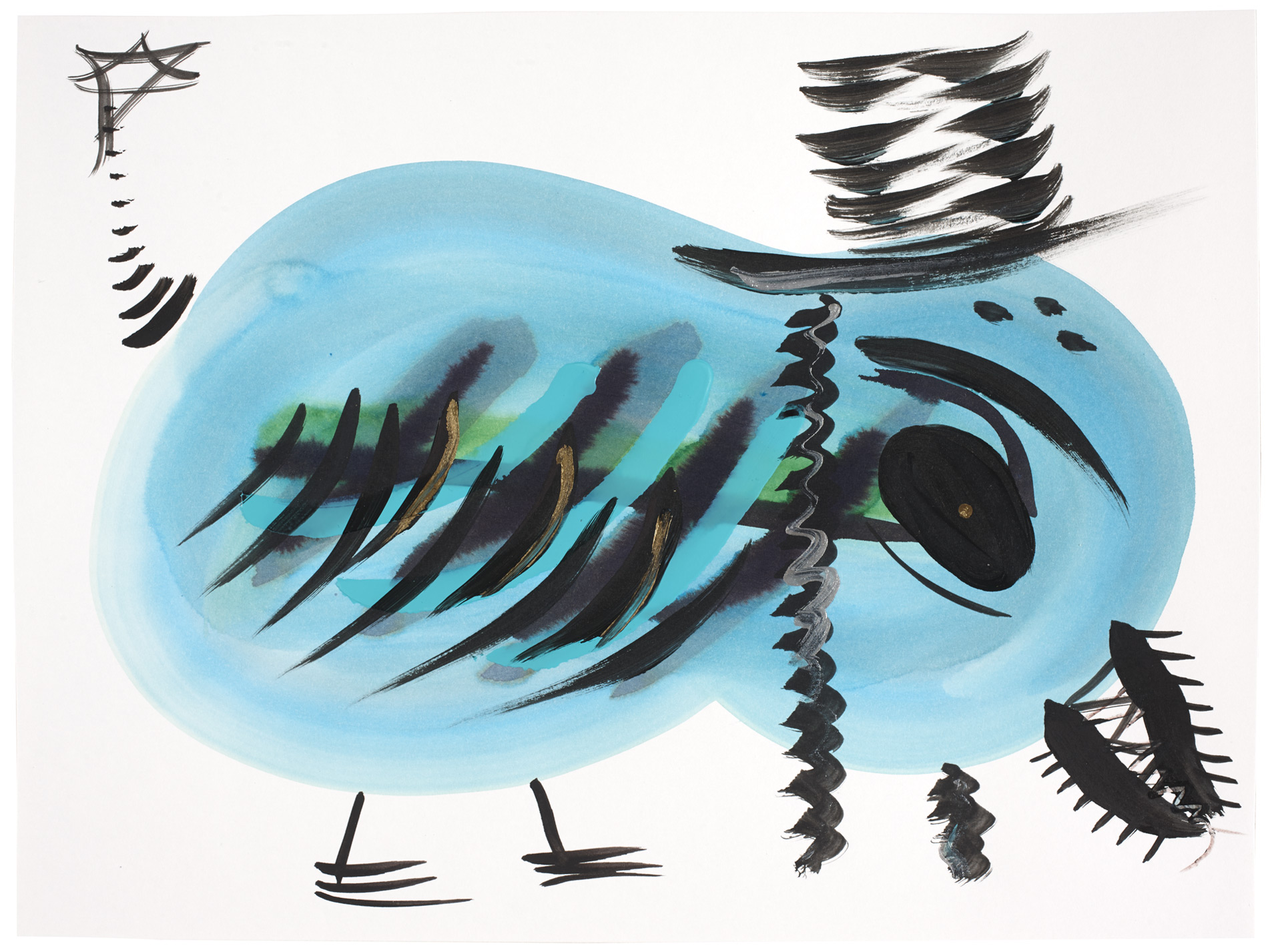 Pettricca Della Francesca 2002, Amsterdam
ink, oil, senok and watercolor on paper, 24 x 32 cm / 9,4 x 12,5 inches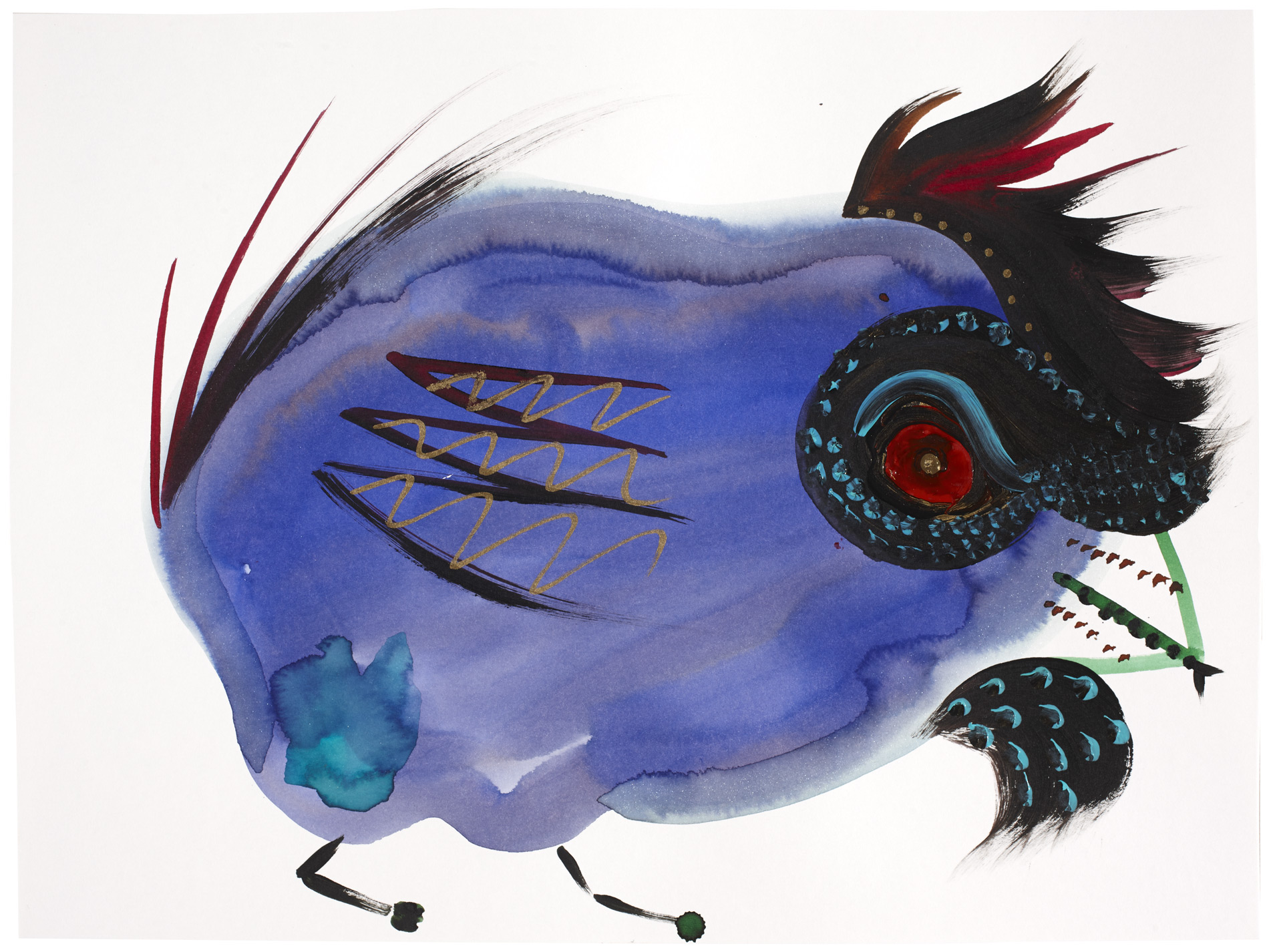 Pettricca Della Francesca 2002, Amsterdam
ink, oil, senok and watercolor on paper, 24 x 32 cm / 9,4 x 12,5 inches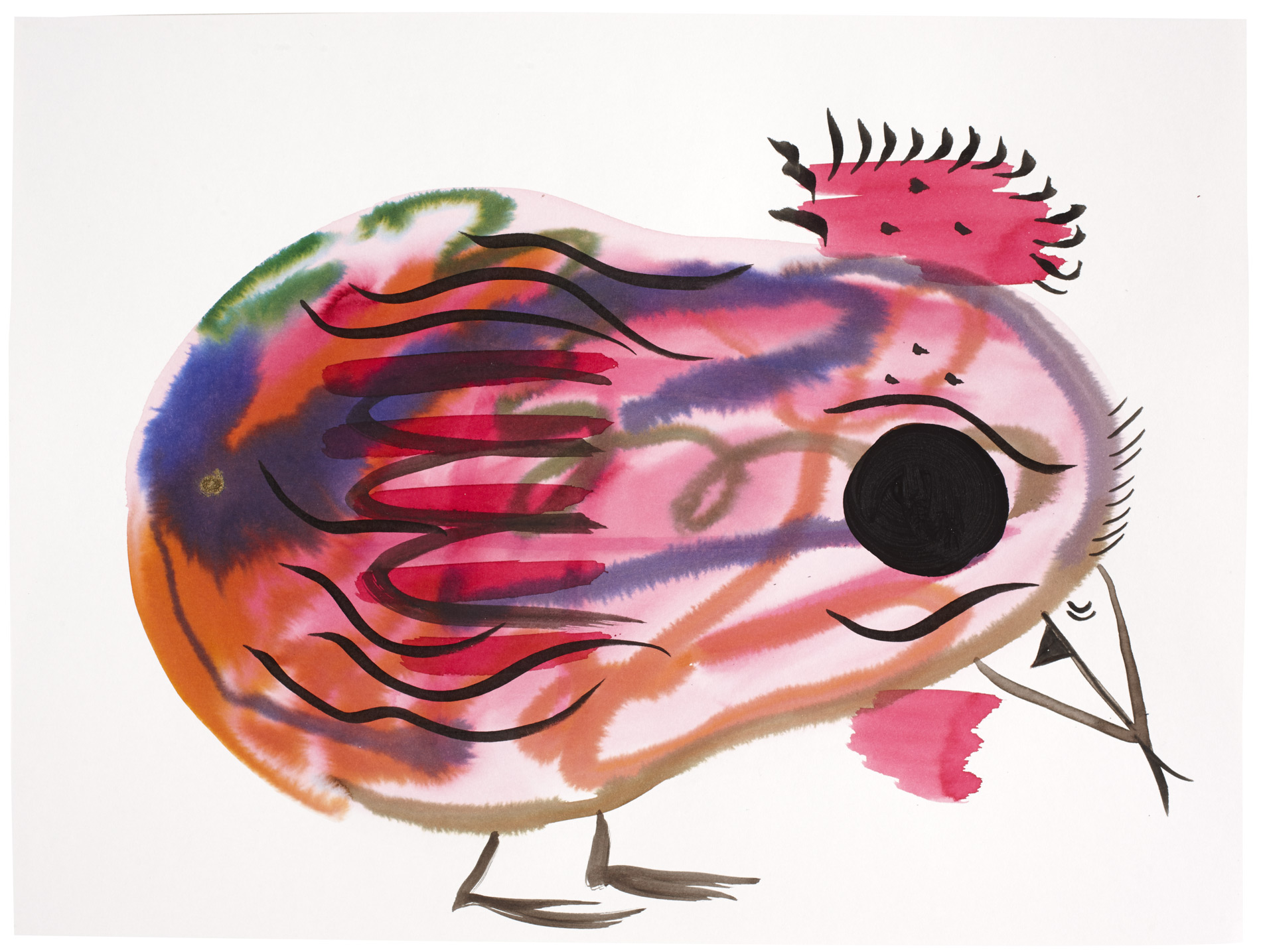 Pettricca Della Francesca 2002, Amsterdam
ink, oil, senok and watercolor on paper, 24 x 32 cm / 9,4 x 12,5 inches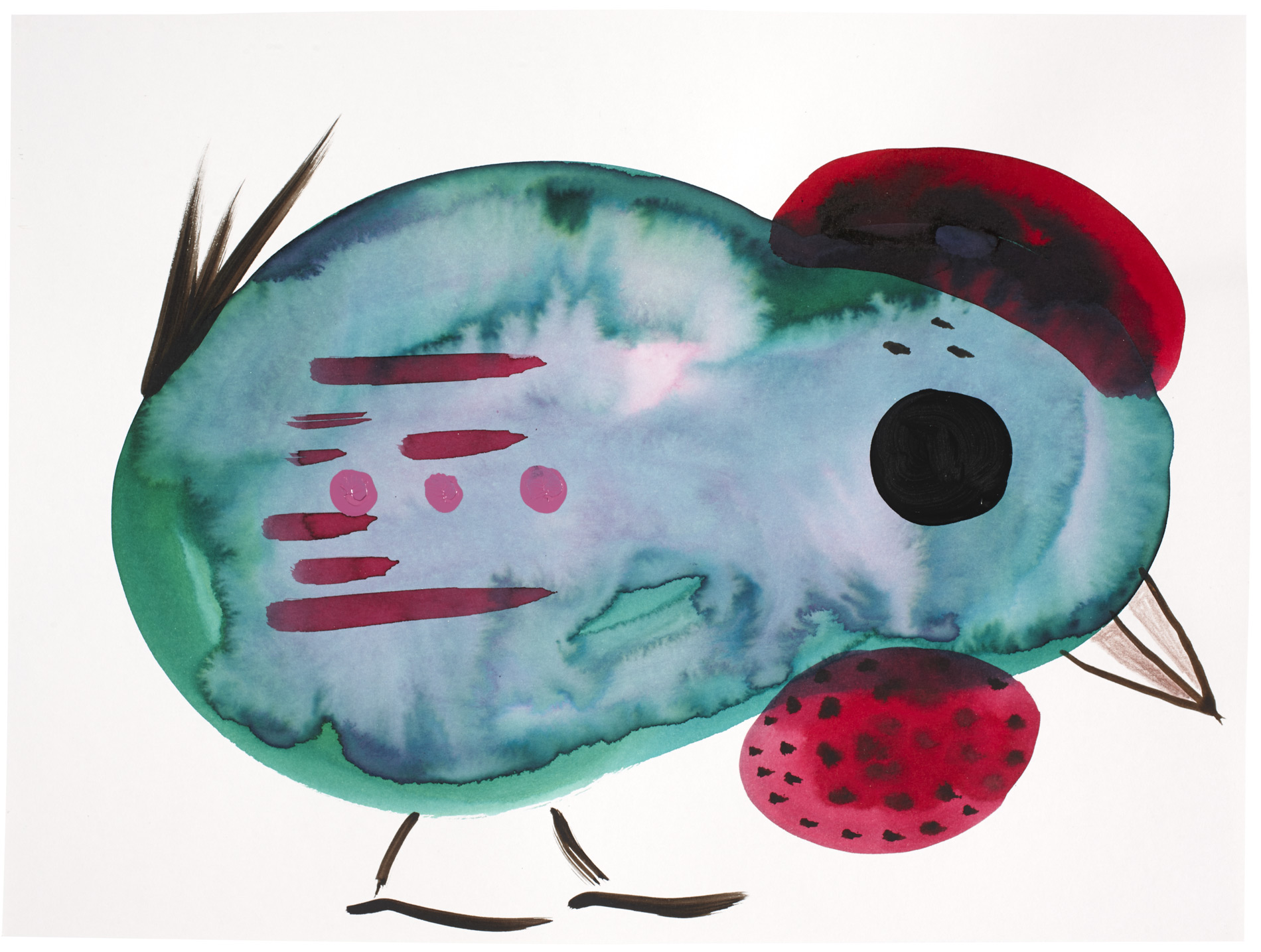 Pettricca Della Francesca 2002, Amsterdam
ink, oil, senok and watercolor on paper, 24 x 32 cm / 9,4 x 12,5 inches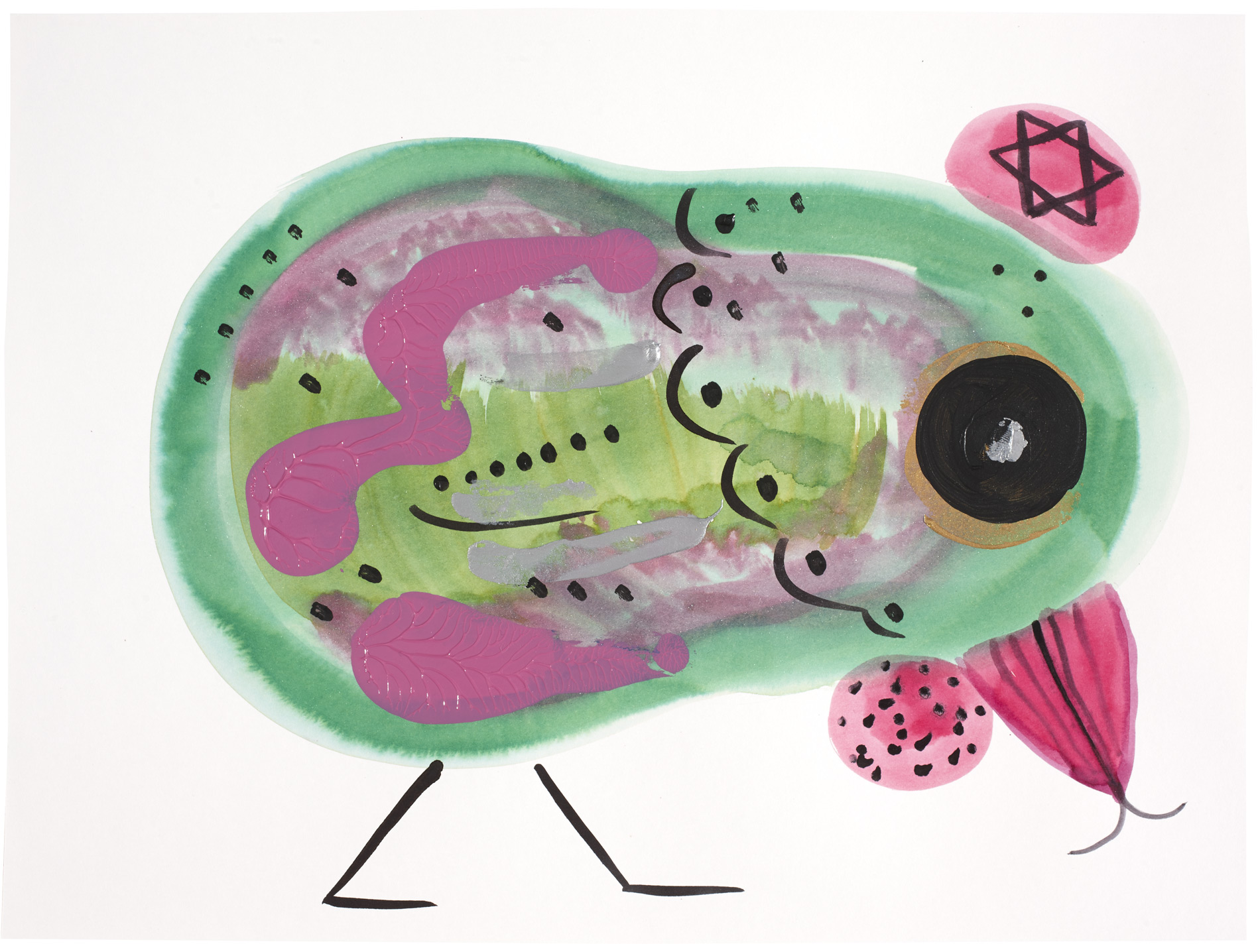 Pettricca Della Francesca 2002, Amsterdam
ink, oil, senok and watercolor on paper, 24 x 32 cm / 9,4 x 12,5 inches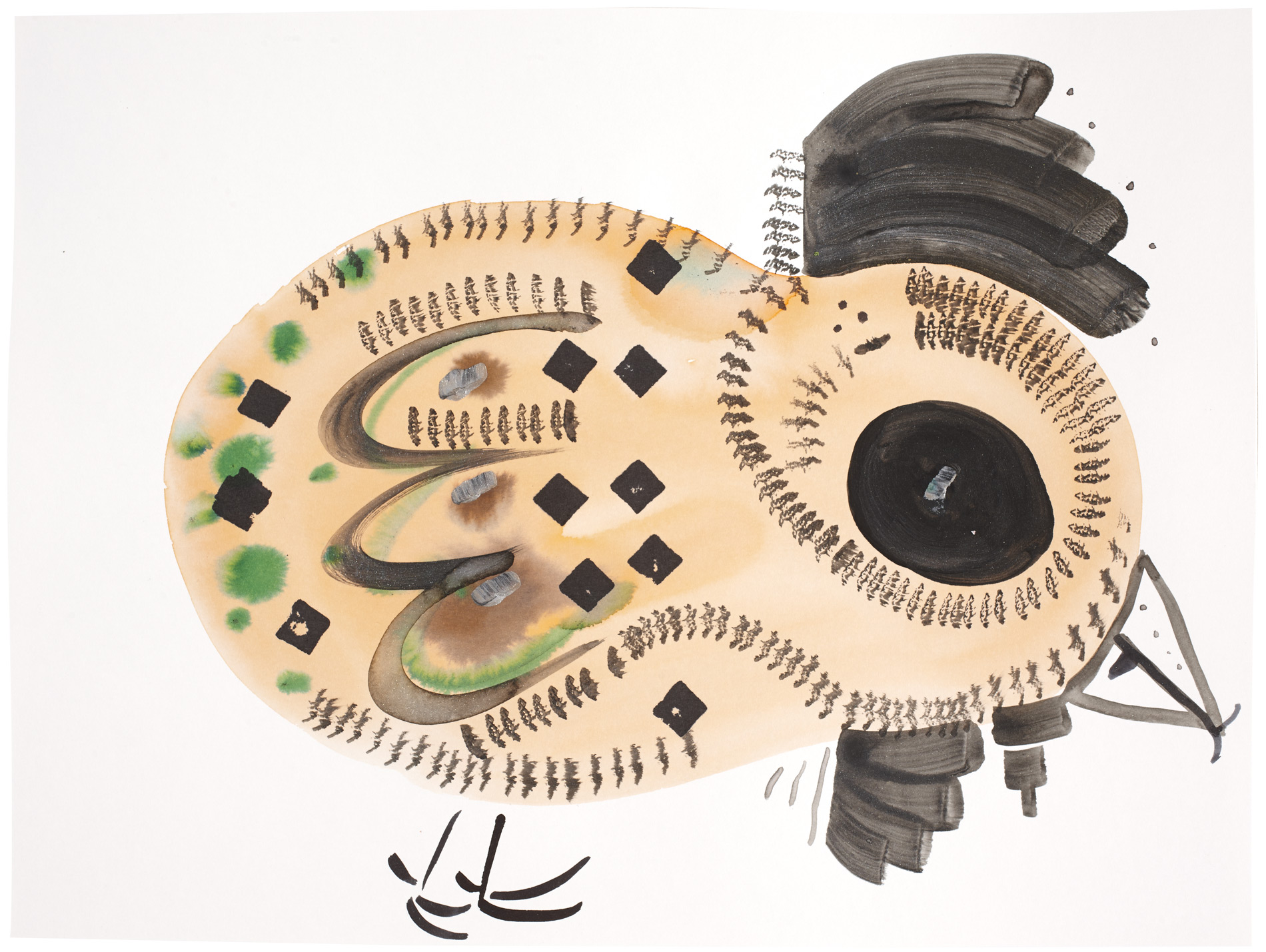 Pettricca Della Francesca 2002, Amsterdam
ink, oil, senok and watercolor on paper, 24 x 32 cm / 9,4 x 12,5 inches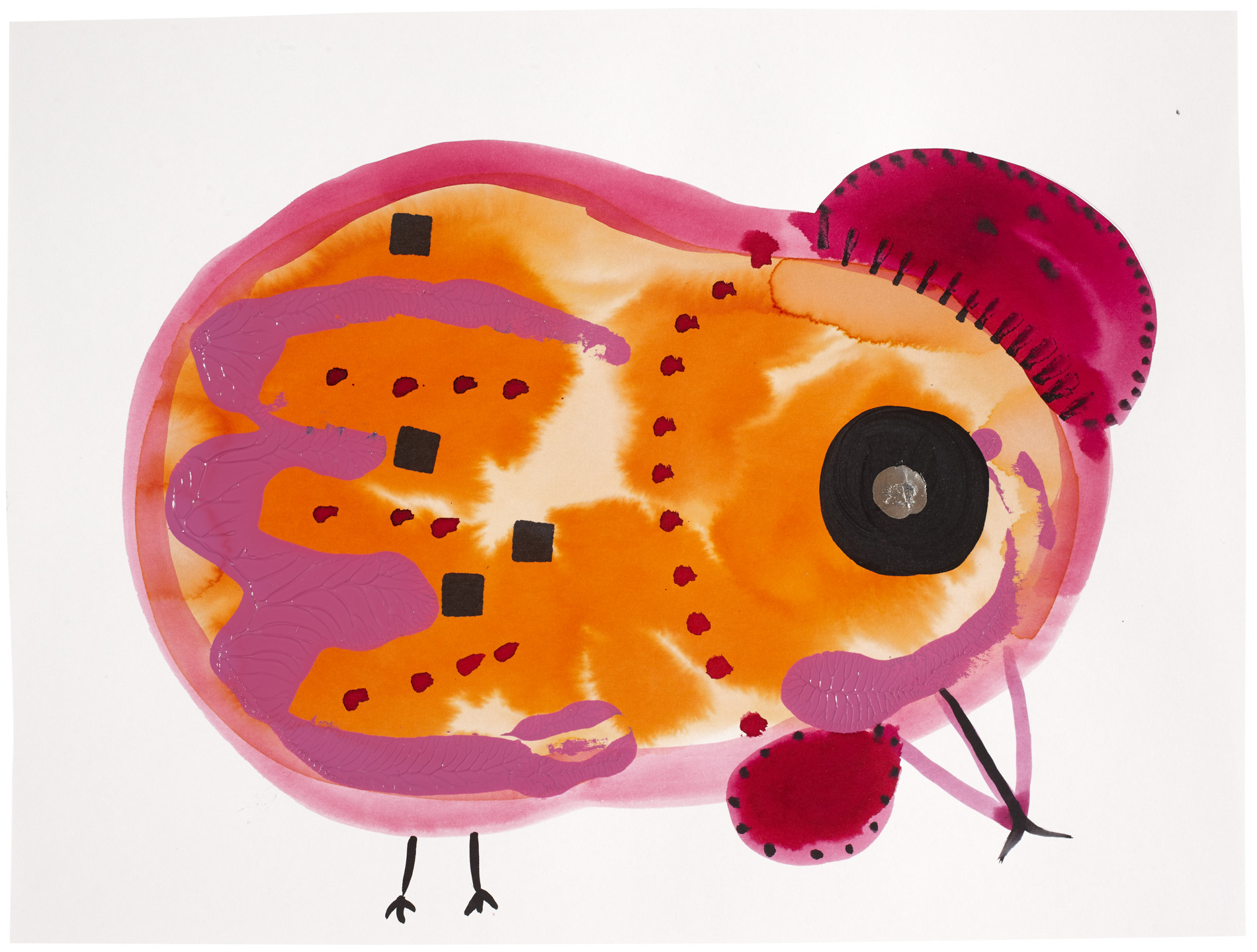 Pettricca Della Francesca 2002, Amsterdam
ink, oil, senok and watercolor on paper, 24 x 32 cm / 9,4 x 12,5 inches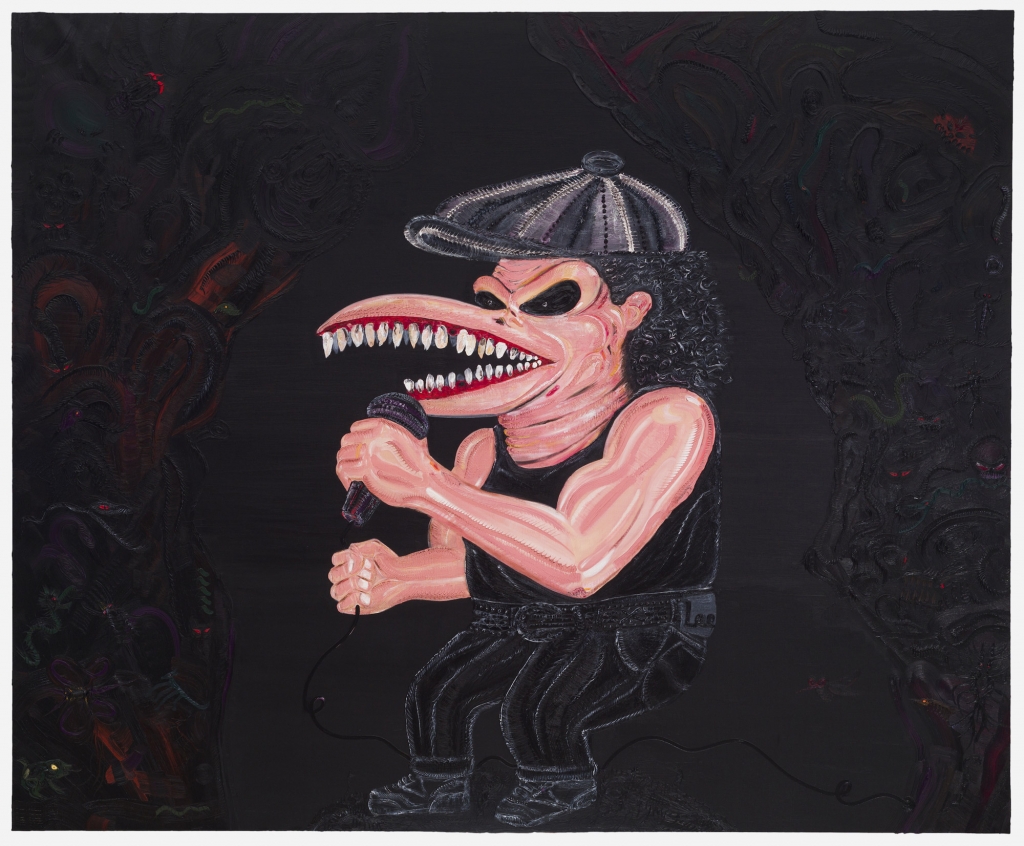 AC/DC Live At Kippenland 2015
oil on linen, 160 x 195 cm / 62.9 x 76.7 inches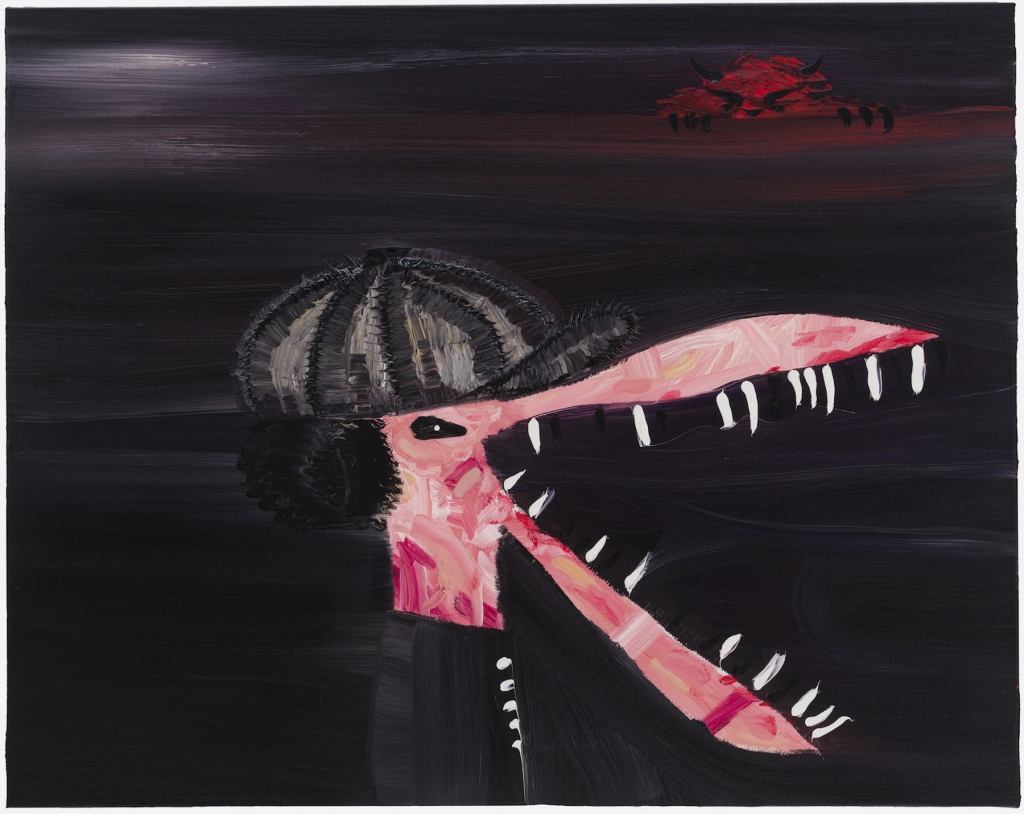 Hells Angels 2015
oil on linen, 73 x 93 cm / 28.7 x 36.6 inches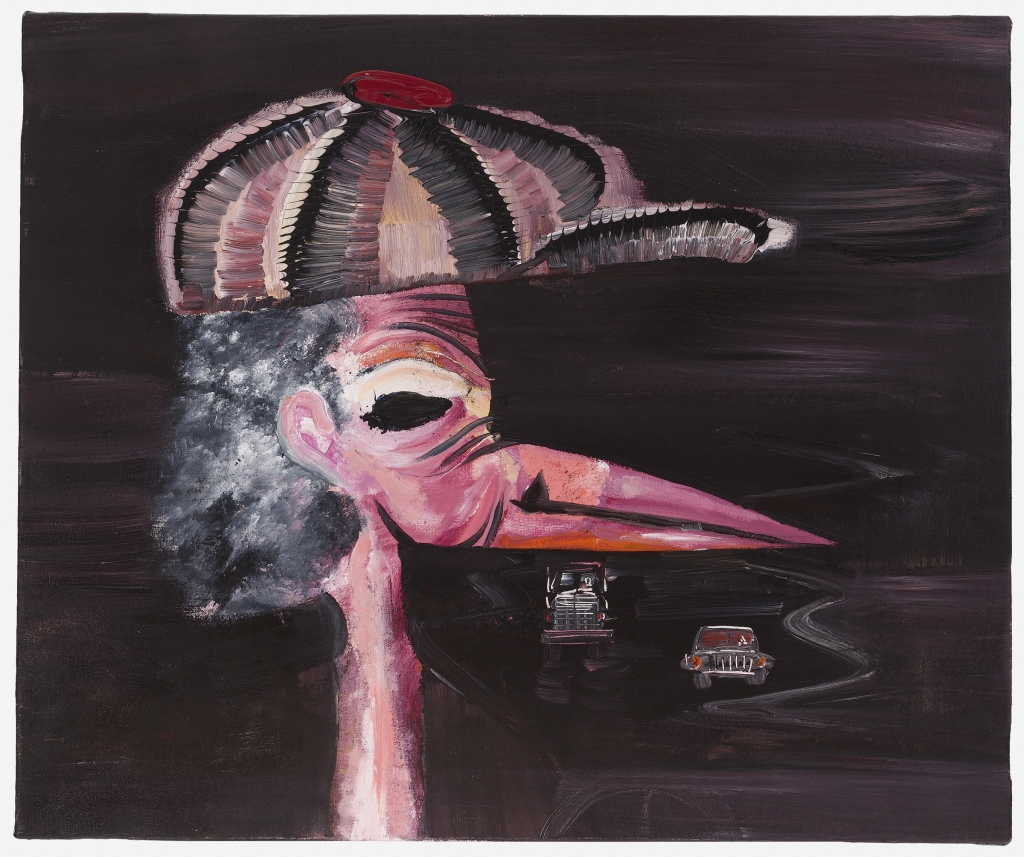 Rockers And Rollers 2015
oil on linen, 46 X 55 cm / 18.1 x 21.6 inches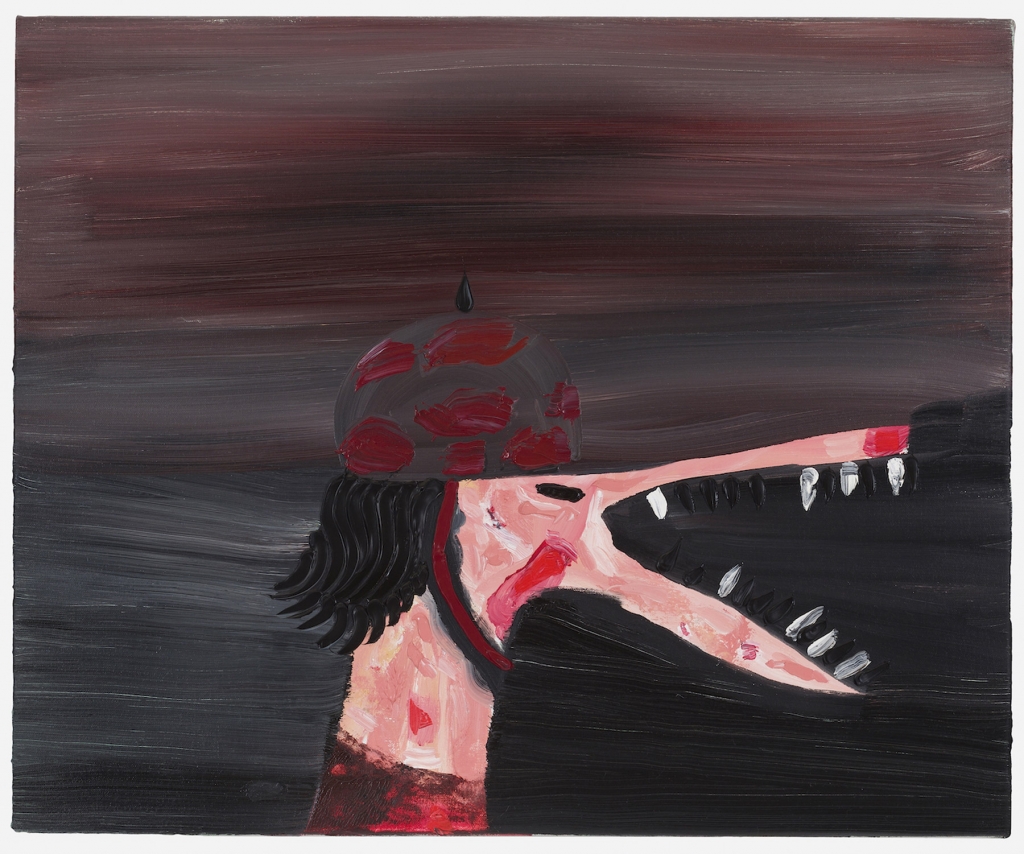 Highway To Hell 2015
oil on linen, 50 x 61 cm / 19.6 x 24 inches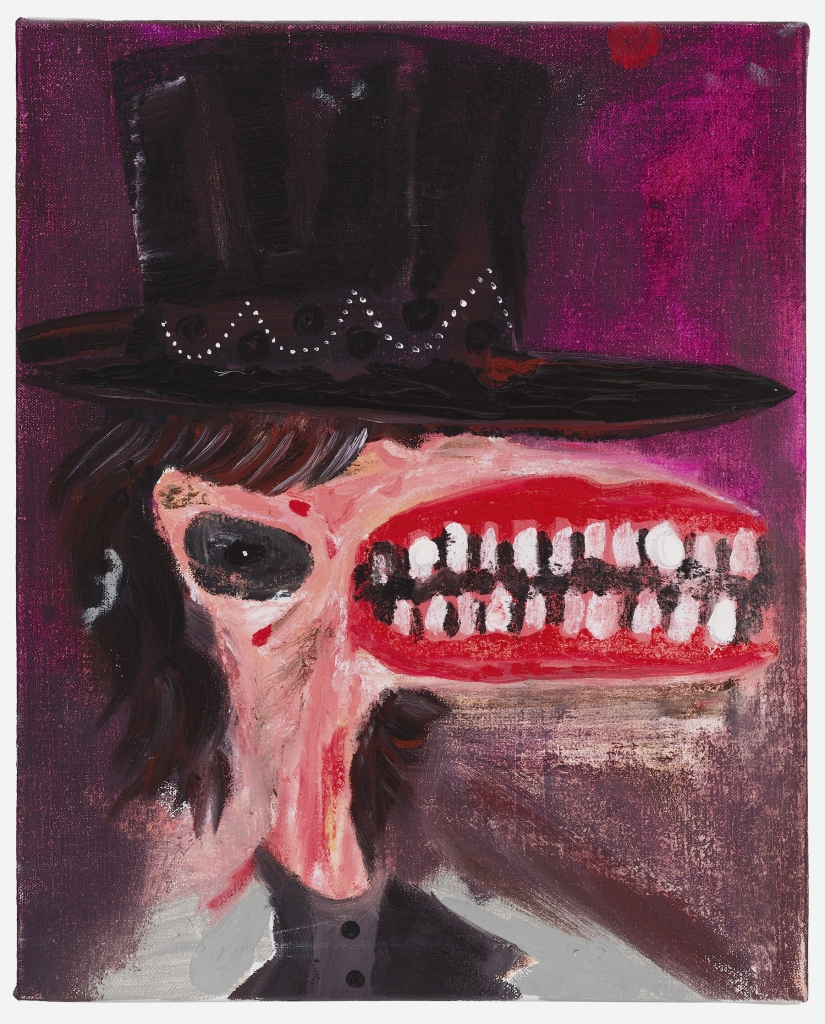 Mick 2015
oil on linen, 41 x 33 cm / 16.1 x 12.9 inches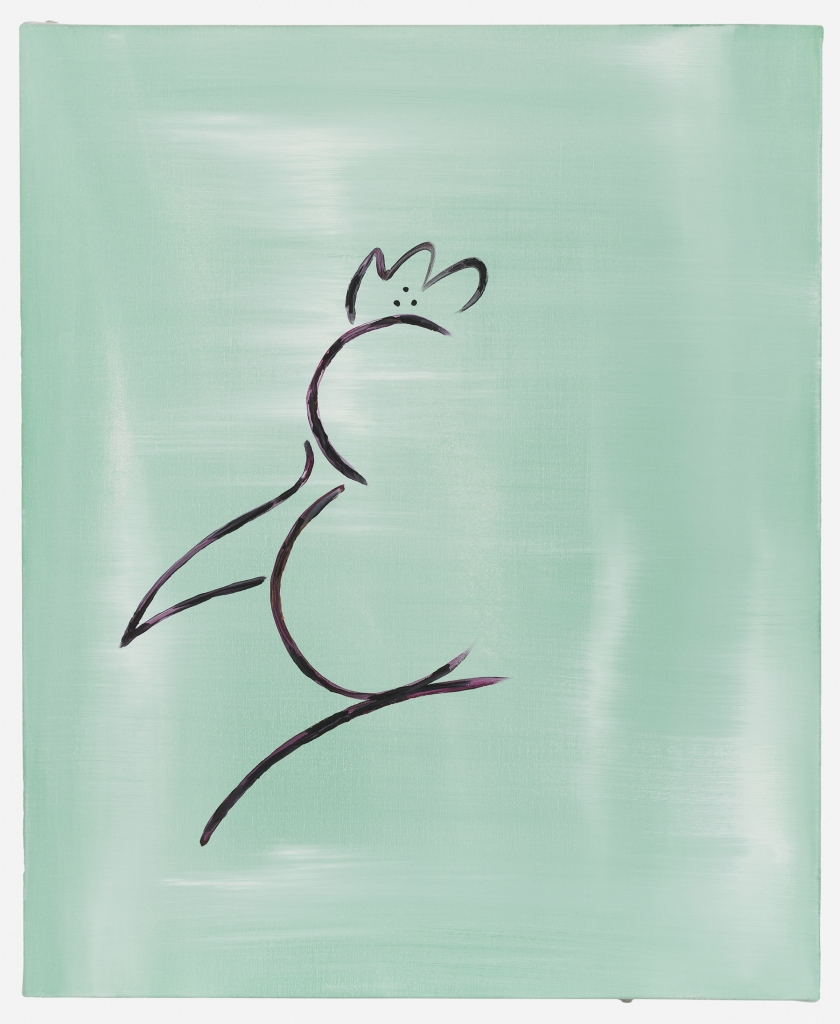 Hitchcock 2015
oil on linen, 61 x 50 cm / 24 x 19.6 inches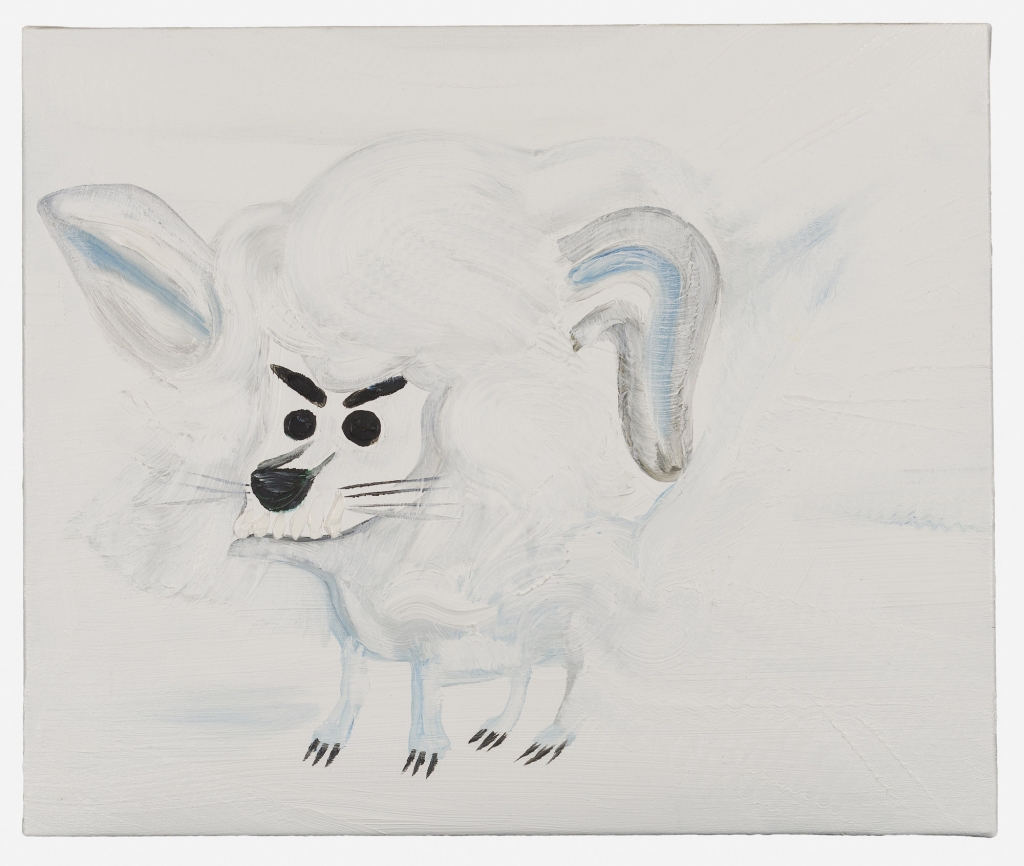 Leona blanca 2015
oil on linen, 46 x 55 cm / 18.1 x 21.6 inches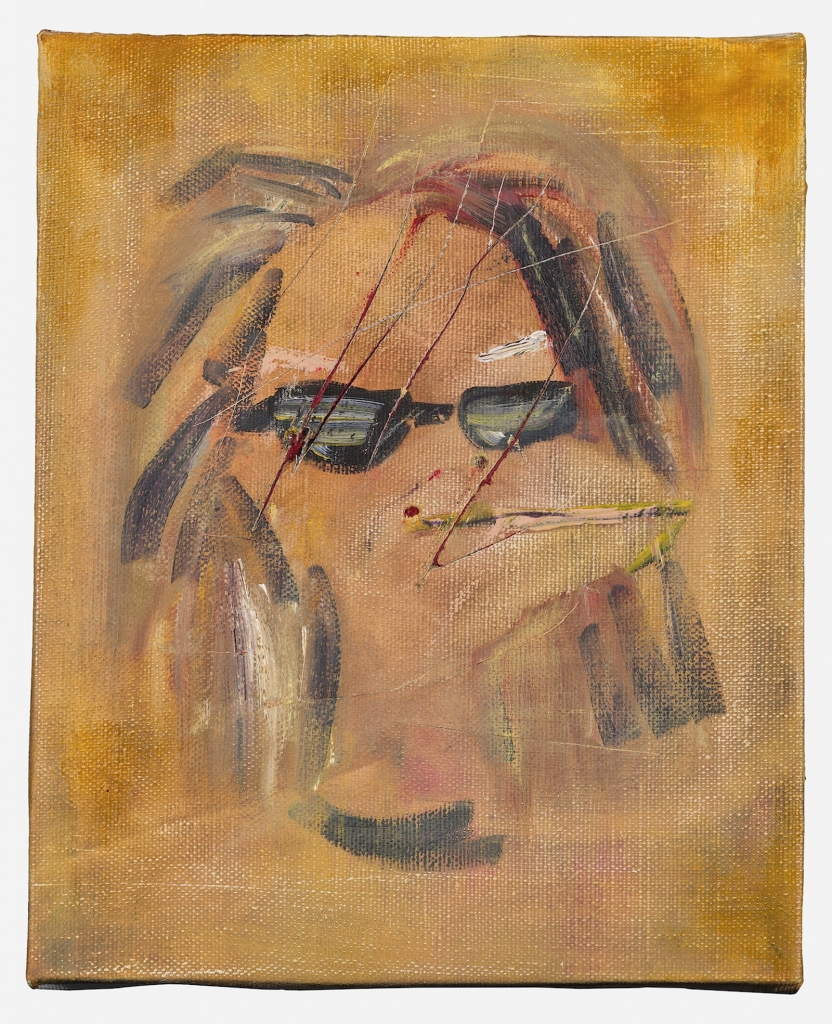 The fan 2014
oil on linen, 30 x 22 cm / 11.8 x 8.6 inches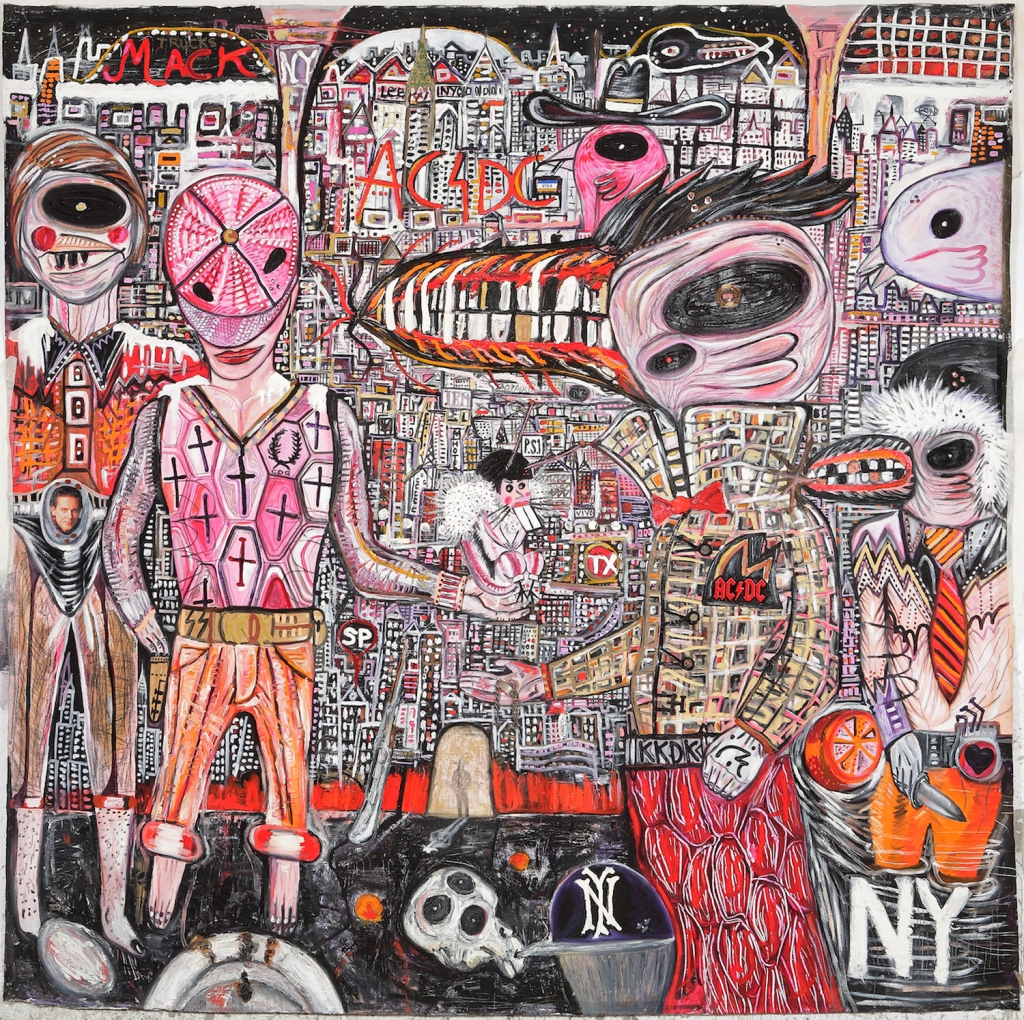 New York, NY 2005
oil on linen, 200 x 200 cm / 78.7 x 78.7 inches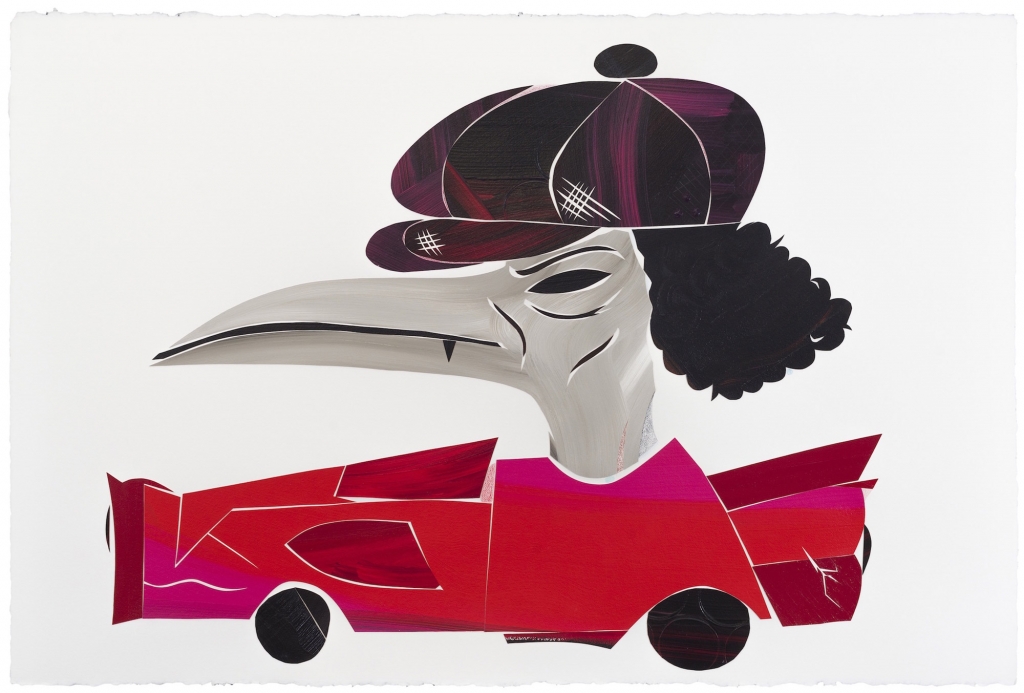 Brian Johnson Rockers and Rollers 2014
oil painted paper cut-outs on paper on paper (collage) 103 x 153 cm / 40.5 x 60.2 inches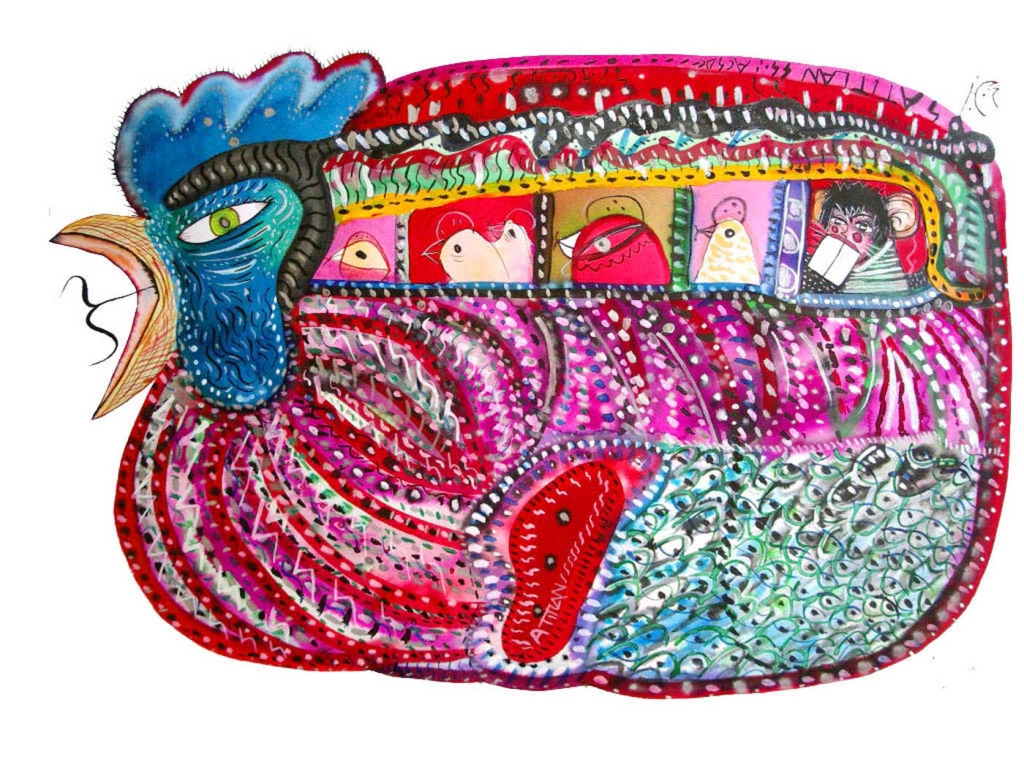 Sir Barry = Sir Atitlan 2001 (Serie)
ecoline, senok and ink on paper 50 x 60 cm / 19.6 x 23.6 inches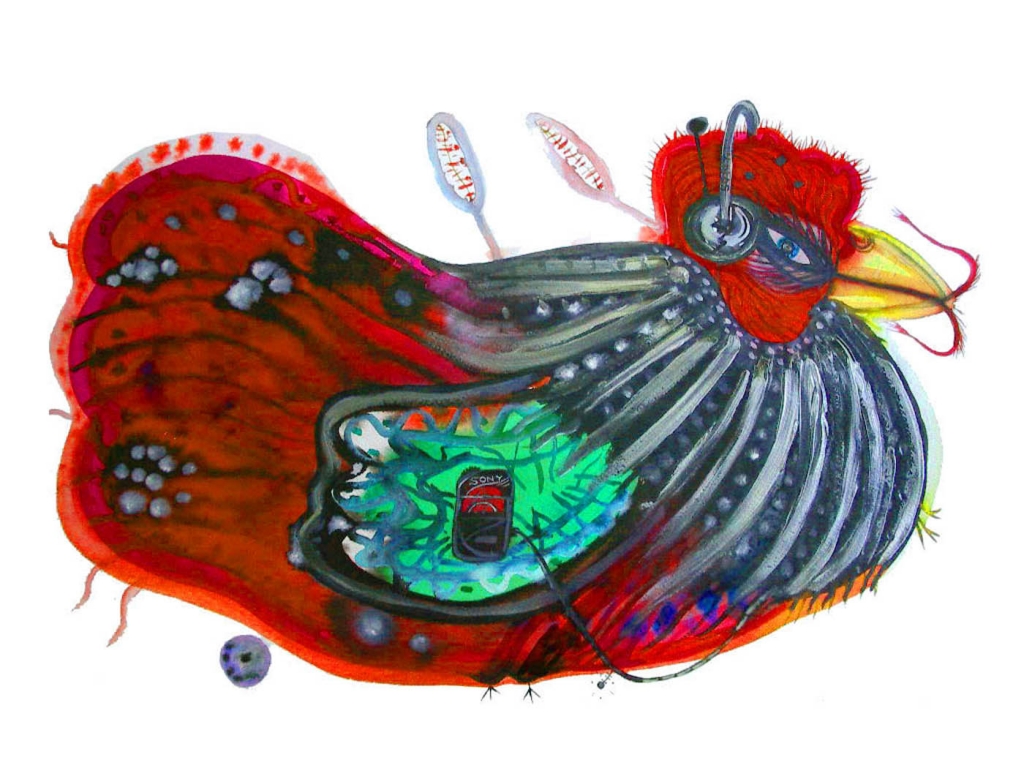 Sir Barry = Sir Atitlan 2001 (Serie)
ecoline, senok and ink on paper 50 x 60 cm / 19.6 x 23.6 inches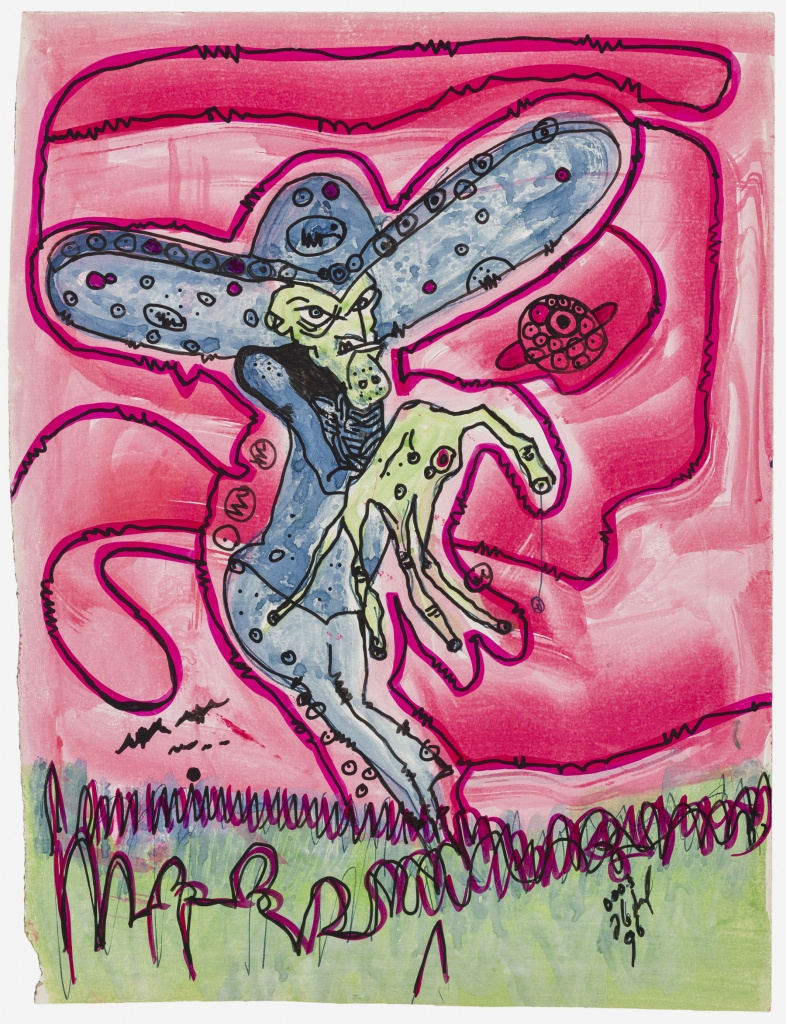 Freddy Krueger VI 1996
ink on paper, 32 x 27 cm / 12.5 x 10.6 inches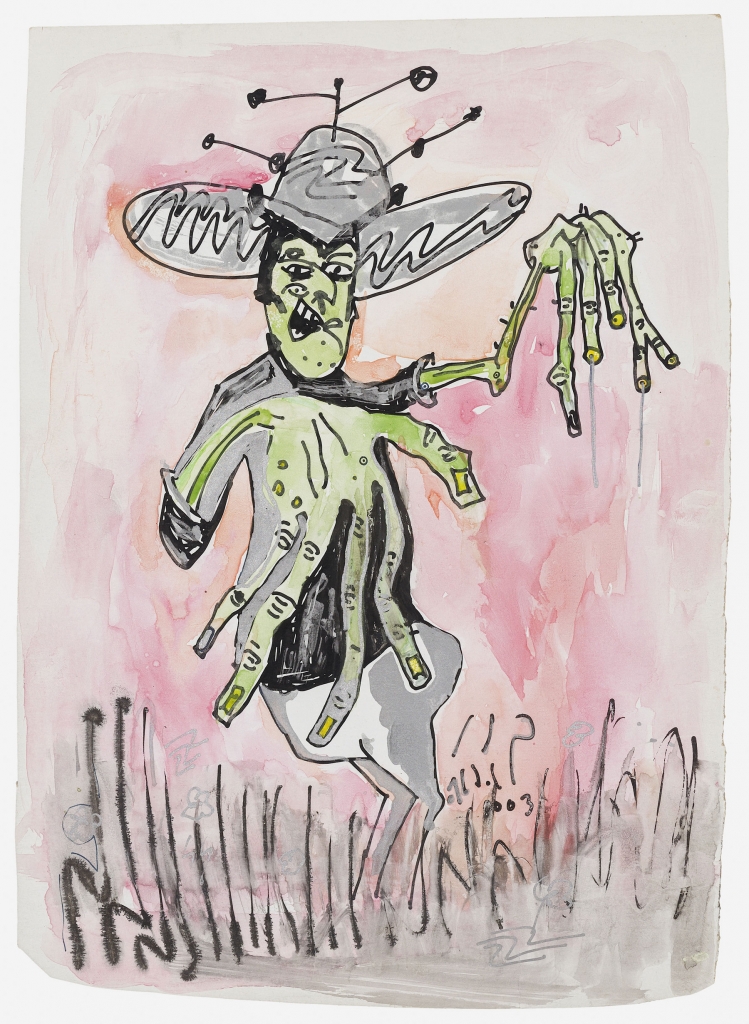 Freddy Krueger III 1995
ink on paper, 32 x 27 cm / 12.5 x 10.6 inches
October 2013
September 2013
July 2013
June 2013
March 2013
February 2013