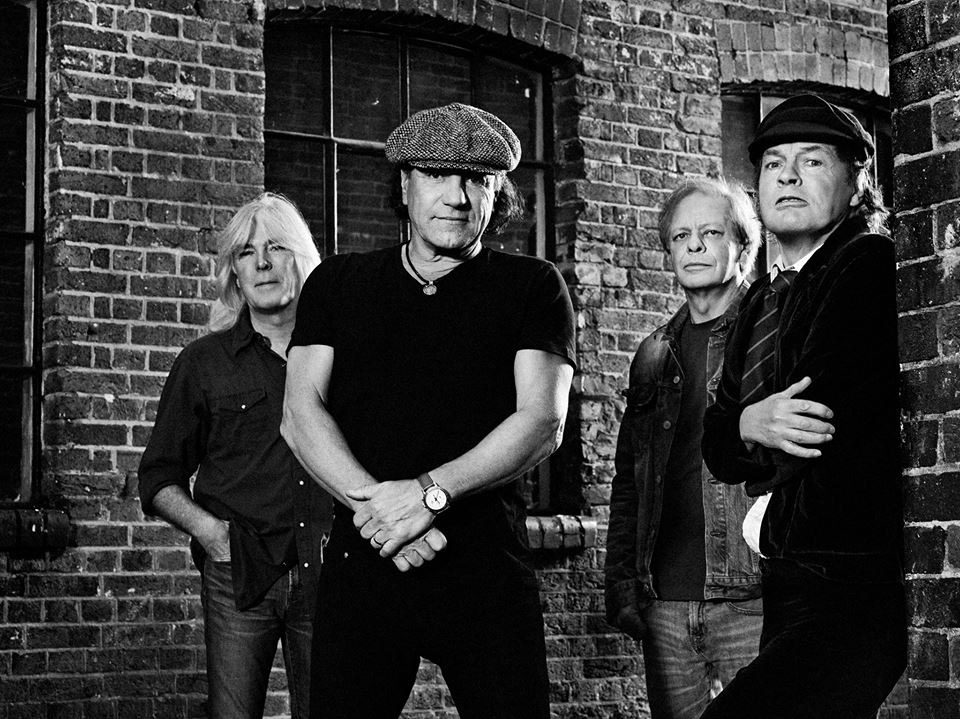 Due to be released on 28 November 2014 in Australia and on 2 December 2014 elsewhere, Rock or Bust will mark the band's first original recordings since 2008's Black Ice. Rock or Bust will be the band's first album without founding member and rhythm guitarist Malcolm Young, who left the band in 2014 for health reasons. Malcolm's departure was later clarified by the band and their management, saying that Malcolm was officially diagnosed with dementia and will possibly never play again.
Before the album was officially announced, Brian Johnson admitted that it was difficult to make the album without Malcolm Young. He brought about the idea that the album could be called Man Down, but believed the title felt too negative towards Malcolm's situation and overall health.
In 2015, the band will embark on a world tour to promote Rock or Bust and celebrate the band's 40th anniversary. Malcolm Young will be replaced by his and Angus' nephew, Stevie Young.
Recording: 
The album was recorded at Warehouse Studio in Vancouver, Canada with producer Brendan O'Brien and mixer Mike Fraser.
Singles:
The first single "Play Ball" was first used on 27 September 2014 in a trailer for Major League Baseball on TBS postseason coverage, and the single was released on 7 October, the same day as the tracklisting and artwork were revealed. It became available on iTunes for those who pre-ordered the album.
The second single, "Rock or Bust" will be officially released on 19 November, along with the song's official video, which was filmed in front of 500 fans in London on 4 October. The song leaked by accident when it was uploaded to the AC/DC YouTube account instead of "Play Ball".