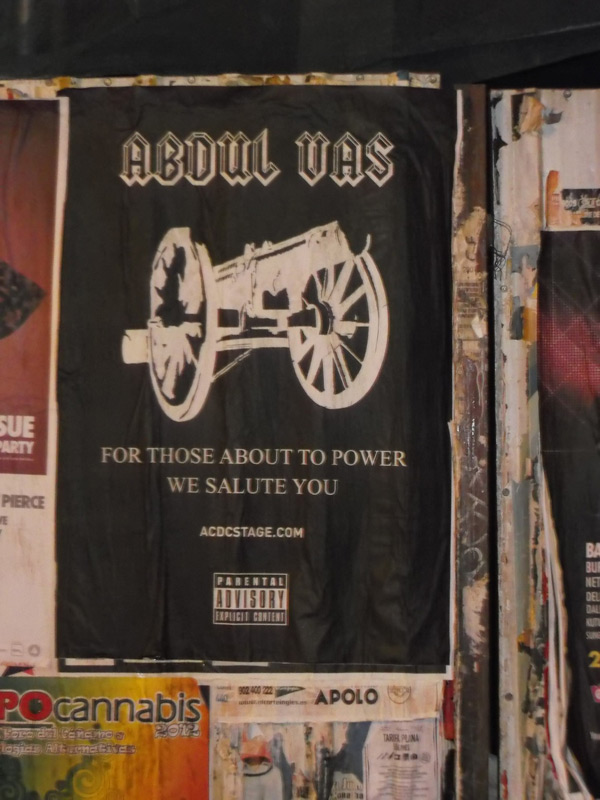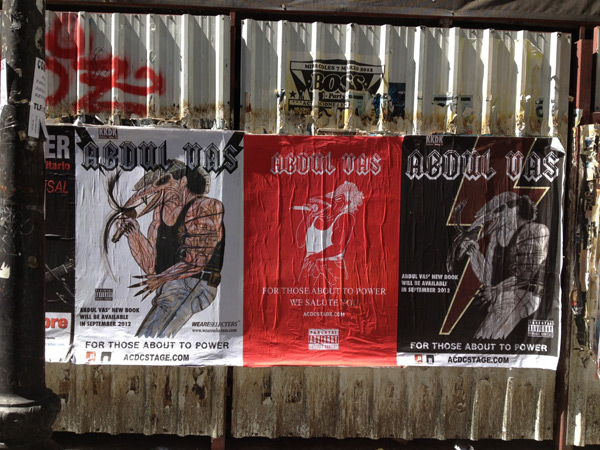 TF EDITORES
C/Aragoneses, 2. Acceso 11.
Polígono Industrial de Alcobendas.
28108. Madrid.
Tel.: 91 484 18 70
Fax: 91 661 00 82
www.tfeditores.com
The first major monographic publication by Abdul Vas, For Those About to Power, surveys most of the work that the artist has created under the spell of his enduring and passionate dedication to AC/DC, the Australian rock group which became one of the most influential hard rock sounds of the 1970s. The paintings, drawings, collages, and murals that Vas has produced over a decade are the result of his submersion into a subculture whose nonlinear, hallucinatory aesthetic seems an attempt to mimic AC/DC's entirely subjective and frenzied universe of contemporary mythology characterized by rebellion, pleasure, and power.
Although many characters populate this universe, Navistar International trucks are at the center of Vas's impressive, abrasive masterpiece of exuberant imagination and dizzying acceleration, where the interaction of subject and object hovers between power and seduction, technology and desire, to deliver an extraordinary example of devotion.
Texts by Abdul Vas and Octavio Zaya
ABDUL VAS. Born in Maracay, Venezuela, in 1981, he grew up living between Surinam, Guyana, and Belgium. He studied Fine Arts at EAVRA, Maracay, and later at the Gerrit Rietveld Academie, Amsterdam. He has created handmade books and zines, photographs, collages, drawings, paintings and murals. Since 2004, he has realized several solo exhibitions for commercial galleries in Europe and the Americas, and has participated in many group exhibitions. In 2009, he was selected for the Beijing Biennale; in the same year, he exhibited My 57 States AC/DC (Georgetown, Guyana). Since 2010, he has been working on the project North-American Truckers and AC/DC Power, exhibited at Disk Union (Tokyo, Japan). Abdul Vas lives and works in Amsterdam and Madrid.