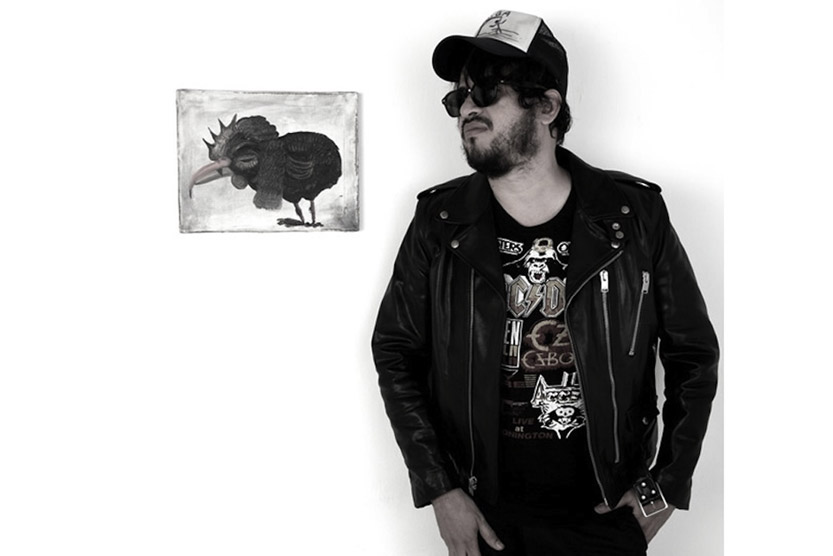 ABDUL VAS™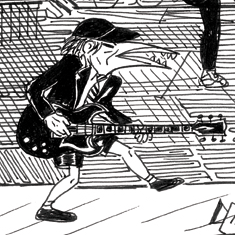 Born in Maracay, Venezuela, in 1981, he grew up living between Surinam, Guyana, and Belgium.
He studied Fine Arts at EAVRA, Maracay, and later at the Gerrit Rietveld Academie, Amsterdam.
He has created handmade books and zines, photographs, collages, drawings, paintings and murals.
Since 2004, he has realized several solo exhibitions for commercial galleries in Europe and the Americas, and has participated in many
group exhibitions. In 2009, he was selected for the Beijing Biennale; in the same year, he exhibited My 57 States AC/DC (Georgetown, Guyana).
Since 2010, he has been working on the project North-American Truckers and AC/DC Power, exhibited at Disk Union (Tokyo, Japan).
Abdul Vas lives and works in Amsterdam.
LATEST NEWS
January 2015
29/01 – 01/02 2015
Salon d'Art
Geneva, Switzerland
CHAPSTICK Gerardo Contreras
1. Well on my cock your mouth it sucks
From an unpremeditated infinite derailment, surprisingly, our own synthetic comprehension has not attempted to pass through what […]
October 2014
Due to be released on 28 November 2014 in Australia and on 2 December 2014 elsewhere, Rock or Bust will mark the band's first original recordings since 2008's Black Ice. Rock or Bust will be […]
September 2014
"The audience for this project is quite diverse, there are contemporary art collectors who love my work in general but there is a lot of interest from hardcore AC/DC fans who, of course, know about […]
May 2014
Abdul Vas at Mia Fair, Milano-Preteen Gallery is elated and aroused by 'you shook me all night long,' a project room by artist rock and roll icon Abdul Vas commissioned by Mia Fair, Milano, in the context of AC/DC's […]
March 2014
PRETEEN GALLERY (México City) / SPANKING PROJECTS (Sydney, Australia)
Abdul Vas "She's A Rainbow" 2014
mixed media, 24 x 30.5 cm / 9.4 x 12 inches (collage)
Abdul Vas' work recurrently addresses desire, but less often of sex […]
February 2014
BRIAN JOHNSON Says AC/DC Will Enter Studio In May
Legendary Anglo-Australian hard rockers AC/DC will enter a studio in Vancouver, British Columbia, Canada in May, presumably to begin recording their first new material since 2008's "Black Ice" album. […]
December 2013
AC/DC Fan and Artist Abdul Vas Talks About His Favorite Brand and Karma
Known for his aggressive creative style that combines American symbolism with his Venezuelan heritage, Abdul Vas is equally renown for his zealot-like love […]
Abdul Vas est le fan-né pour narrer la vie d'AC/DC
Est-ce du fanatisme? Pourquoi donc autant de fascination?
Je prends beaucoup de plaisir à relater la vie de ces Demi-Dieux. Ils sont pour moi des incroyables légendes […]